Forum home
›
Problem solving
A quadgrow feeding question please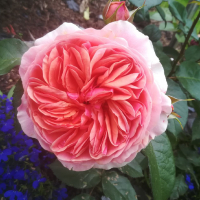 Penny_Forthem
Posts: 433
I find the quadgrow feeding instructions very poor indeed.
I have been using a proprietary food, as I am just perplexed by the ambiguity of the instructions.
For quadgrow experts, please can you clarify
The QG reservoir contains 30 litres - I take it that is one tank and that you're actually using 60 litres to fill the dual system.
So, to each tank, you're adding  30 x 6 mls of A and the same of B  i.e. 180mls of each.
Any advice gratefully received
@BenCotto
(I seem to remember you use them)
T.I.A.
Beautiful North Wales - hiraeth