Forum home
›
Fruit & veg
Quadgrow - help, please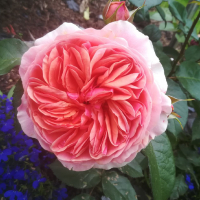 Penny_Forthem
North Wales
Posts: 273
I am getting to the time when I will need to plant up the tomatoes into their Quadgrow stations in the greenhouse.
It's the first year I've used this system. I have also bought mulch caps.

Any advice, please, about fitting the plants through the mulch cap hole? Some of my tomatoes are already too big, i think.
What kind of compost do you use?
Any general advice, too, about Quadgrow gratefully received.

I am growing 7 tomatoes, plus one cucumber (just germinating).
I will be growing the rest on inside till warm enough to put out in their big pots in a south facing corner, in a mix of JI and PF.
We had a bumper crop last year.
Can it be beaten?