Forum home
›
Fruit & veg
Growing onions in a pot for seed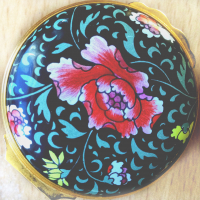 Emerion
Carmarthenshire
Posts: 420
Hi,
I'm planning to plant 2 or 3 of our best onions on some soil in a flower pot each. The guidance that I'm following suggests putting them on a windowsill until the danger of frost is past, and then put them in the green house (poly tunnel in our case) to go to seed. We only have west facing windows, and I'm concerned that they won't be happy without more sun. But it's a bit of a treck to carry them backwards and forwards to the poly tunnel every day, and experience has shown that I will forget eventually!

Does anyone else use this method, and do you think they must have a south-facing windowsill?
Carmarthenshire 
If at first you don't succeed, have some cake.