Forum home
›
Tools and techniques
Killing dandelions in lawn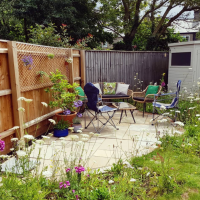 WildFlower_UK
Cambridgeshire, UK
Posts: 215
Our lawn in overrun with dandelion plants. I'm talking dozens of them! Some are young, some much larger/older.
I'd like to remove them, particularly in an area where I want to introduce some spring bulbs (snowdrops, daffodils etc). I'd like to get the new bulbs in the ground in Autumn ready for next spring, but need to tackle these dandelions first. 
What's the best solution? I'm torn between using a weeding tool that would (hopefully) pull the root out (like
this one
), or going with the weed killer solution. 
Thanks in advance!