Forum home
›
The potting shed
beetles eating nasturtiums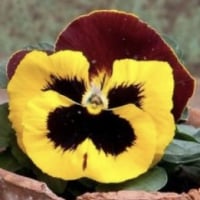 pansyface
Posts: 22,315
This year I have noticed a lot of these little beetles in the garden. I noticed that they seem to be a sort of click beetle as they instantly disappear when touched. I saw them today in huge numbers and then saw that they were demolishing a nasturtium plant. They are about 2 millimetres long.
Does anybody know what they are?
Apophthegm -  a big word for a small thought.
If you live in Derbyshire, as I do.