Forum home
›
Garden design
Ideas for screening on fence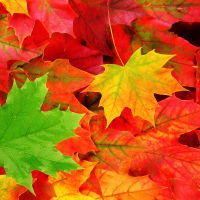 Jesse2501
Posts: 150
I have a wooden fence between my lovely neighbours and my garden. I would like to give them and me a little privacy, but not block them completely. They are great but we dont have a lot of privacy. 
I planted clematis in pots, miss Bateman, rebecca and guiding promise. 
However the first two are leggy and have just finished flowering. The small one guiding promise is more a rambling clematis and isn't really growing high. 
Im thinking of taking them all out and putting in a more effective cover. 
My current ideas are either two pyracanthus, or maybe clematis Montana or passionflower. My local garden centre tells me passionflower is like a weed and I'll never get it out if I plant it, but surely not if I put it in pots?
clematis Montana would grow better I think. And would put on a long show of flowers.
Do I need better trellis maybe to help the climbers spread out more?
i hear pyracanthus is good for wildlife?
another plant I like is star jasmine. Again my local nursery tells me it is very difficult to grow. They suggested the potato plant. 
Has as anyone any advice? I'd love a nice green cover over the fence, something that offers some privacy.... but won't take over the garden completely. 
Thanks in advance everyone.
i include pictures so you can gaze at my terrible gardening skills. Gardening is a constant trial of learning what works and what doesn't.