Forum home
›
Problem solving
Away for weekend, came back to multitude of ill plants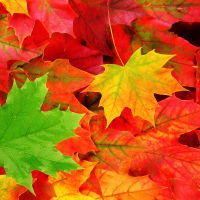 Jesse2501
Posts: 152
I was away home to visit an ill parent and when I came back today I didn't know where to start with problems I noticed. 
Firstly my cosmos look like the withered away over the last 36 hrs. They've been flowering away for weeks now. 
Then my scented nicotiana plug plug plants are being devoured, so I've moved them indoors by the window. 
My canna lily is being eaten , first time I've seen this with this plant.
my sweets peas look very slow to take off. 
The marjoram in my pot looks like it just withered away. 
We we had hail this evening I'm wondering if the cold is getting the sweet peas and the cosmos? Or maybe lack of water, but I doubt that, it's too quick. 
and finally my acer leaves are getting moulted looking. I wonder why.
any ideas would be great guys. It seems the whole garden is going against me all of a sudden.