Forum home
›
Problem solving
Help Please!
FrancescaB
Posts: 25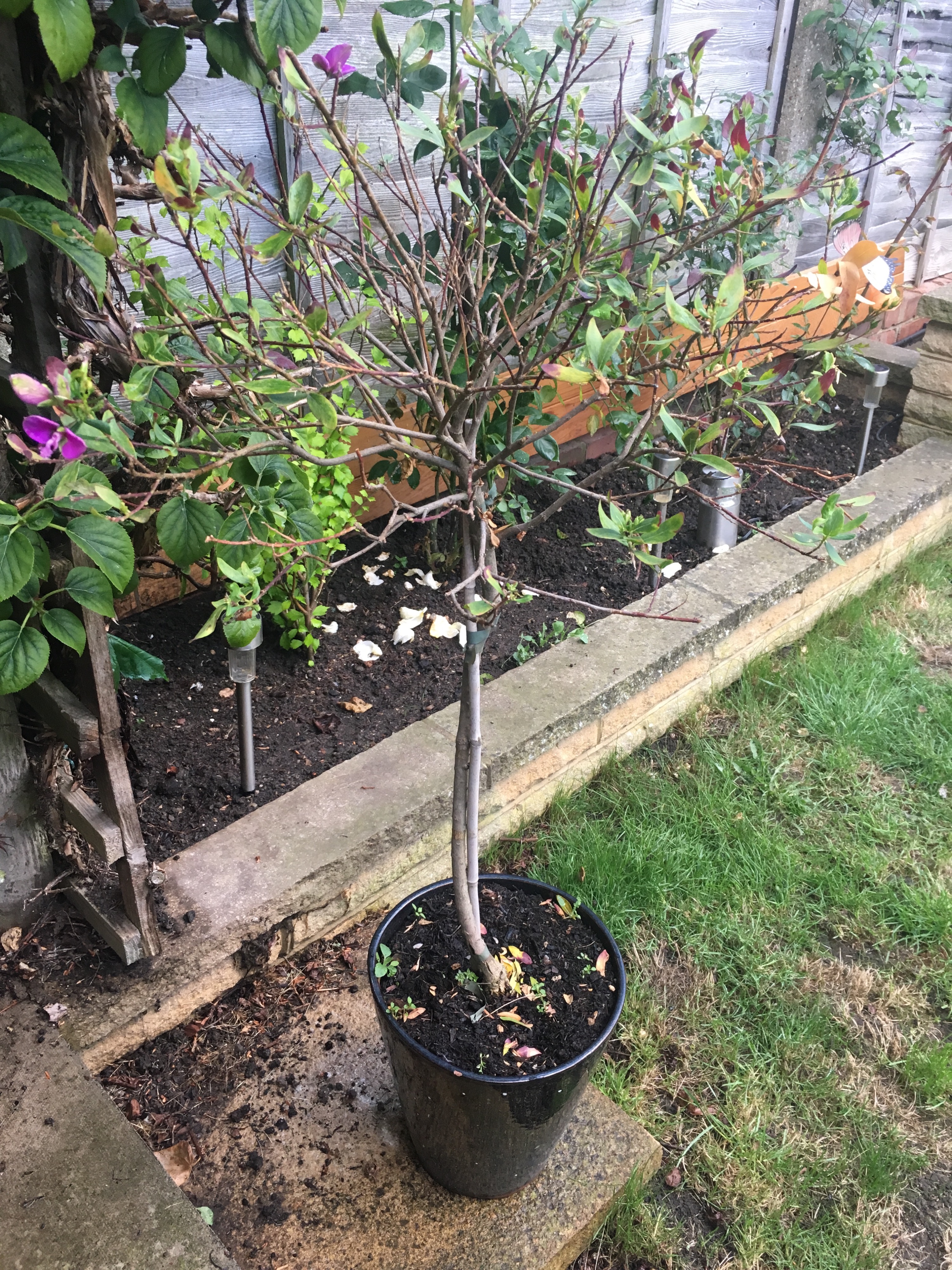 Hi Everyone!
I am quite new to gardening, I bought this standard plant around 2-3 years ago. The first year it was beautiful but since then i feel like it has been attacked by something.. or maybe I am not caring for it properly?
There are hardly any leaves left on it & many of them have dark brown/ red patches on them? Also I think an insect has been nesting in the leaves as some are stuck together...
Does anyone know the name of this plant?
i am hoping that if I re-pot it, it might help make it healthy again... I wonder if it needs a special type of soil?
I think also i might need to move to another position in the garden.
would love some help with this!
francesca x
Last edited: 31 May 2017 21:45:12