Forum home
›
Garden design
How to sort out this mess!
Mike B
Posts: 10
HI all,
This is my first post on here and I should start by saying that I am a complete novice with gardening and really don't know much. 
I bought a house with a large hedge dividing my garden from my neighbours although it actually grows on my neighbours side. It was talking up a lot of space on my side so I cut it back quite a lot. I stupidly cut more of it down below and I'm  left with this stupid 1 meter gap underneath that I'd like to somehow cover up as its so ugly. The bottom on the hedge overhangs by about 1 meter as well but I can't cut anymore back as it gives us our privacy too. 
Any ideas what I could do? Could I somehow 'fill in' the gap with more bushes in a flower bed? Could I put a low fence to cover the gap? I don't want to spend too much doing this either. 
Any ideas would be appreciated as it looks awful.
Thanks
Mike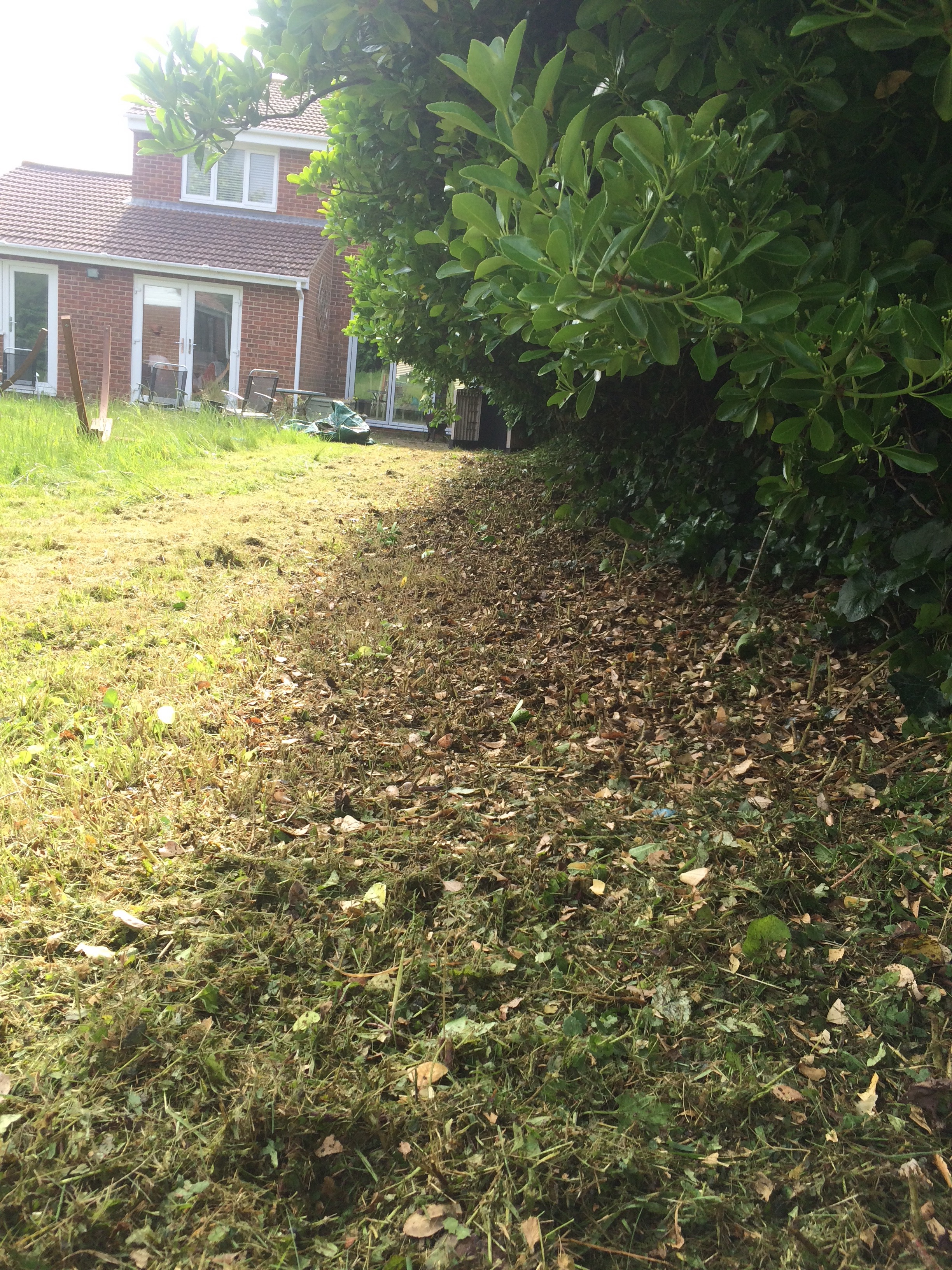 Ps - I should add that the photos don't really how it but it's very thin in the bottom but and you can see into the neighbours garden so it's really not very private anymore. 
Last edited: 29 May 2017 13:38:05