Forum home
›
Plants
Anemone de Caen
Hi there, I planted 10 anemone de caen seeds directly into the ground a few months ago, in various areas of the flower beds in the garden. I was afraid I had planted them too close to various other plants - a big oriental poppy, a peony, and a rose. Here below are also some armeria dianthus in front, hesperantha coccinea bulbs and aliums aswell. There was also a dahlia tuber from last year coming up, I moved that yesterday!
and here is the one under the Bonica rose.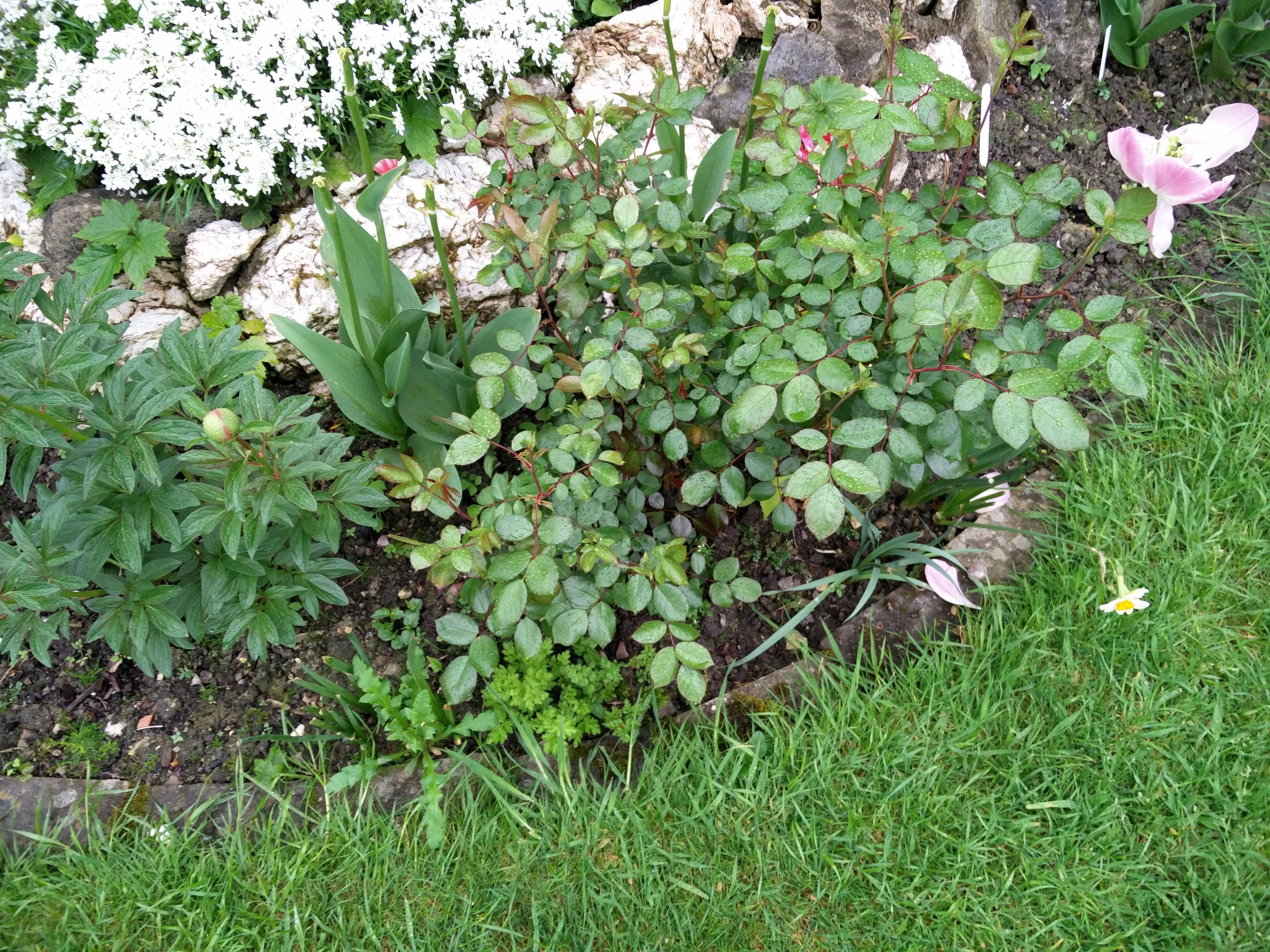 Anyway I noticed one had flowered yesterday:
My questions are
1) are these perennial? I would like to have them every year in the garden! In the same vein do they multiply like some other bulbs?; 2)do you think I should move them or have they got enough room? 3)the flower came up as if by itself, not even attached to the leaves around it - is this how they always grow? 4)is it only one flower per seed or do you think I'll get more? 5)I read on the Sarah Raven website info that the shades that are bought from supermarkets etc are not going be to the true colours of the varieties but grayish tones. Is this true? Mine were from Wilko, but I am still impressed with the colour. It looks like Mr Fokker.
Thanks in advance for any answers you can give regarding this beautiful flower.
Last edited: 27 May 2017 23:27:11