Forum home
›
Plants
My tiny back yard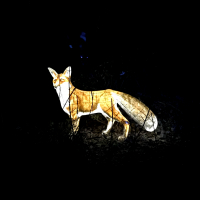 TheGreenMan
Posts: 1,838
Hello! Let me start by saying I know very little about gardening and plants/trees/bushes etc! I dabbled as a teenager by completely transforming my parents' garden (spending pocket money and many hours) from a grassy, nettled, wasteland into something resembling a quaint cottage garden; but I think that was mainly luck, a south facing aspect and good soil. Fast forward twenty odd years and I find myself currently renting a Tyneside flat (google it!) with a tiny back yard. 
I've been here almost a year now and have finally got around to "doing something" with the tiny piece of outside space I've been blessed with. 
I'm really looking for help with putting the right plants in this east facing yard. It gets sun first thing until about one o clock when it then goes behind the bathroom extension. At around 4pm it the pops back on the other side of the yard for a couple of hours. 
I have no grass, soil, borders (it's literally just concrete, walls and a fence. 
Apart from an unknown, yellow-flowering, bee-loving plant growing out of the wall, everything is in pots. 
So. I'm seeking help. What would do well in this concrete oasis?! I have a Cyclamen that is still in flower. A Hebe Marylin Monroe, an Andromeda, a newly purchased Acer, a Hydrangea, an old Christmas tree and some Jasmine. 
Suggestions please on plants that thrive in pots, in a semi sunny yard in the North East. 
Thanks in advance. James. 
Last edited: 21 May 2017 09:16:09