Forum home
›
Problem solving
Pond Leak
MHarran
Posts: 8
I have a pond approximately 8' x 6' and 18" deep which feeds into a short stream and waterfall into another larger pond. The liner is PVC and around the age of the pond are natural stones; the PVC goes under the stones up behind them as the water level is partway up the stones. (see attached photos)
 A slow leak has developed either under the stones or behind them where the PVC is folded up. Removing the stones would be a lot of work as a concrete path has been set in beside some of them.
 I'm wondering is there any kind of sealant I could put at the bottom of the stones were PVC turns in, a bit like sailing around a bath or shower if you know what I mean.
 It needs to be something that will adhere both to the PVC and the stones and suitable for underwater. Any suggestions on what I could use?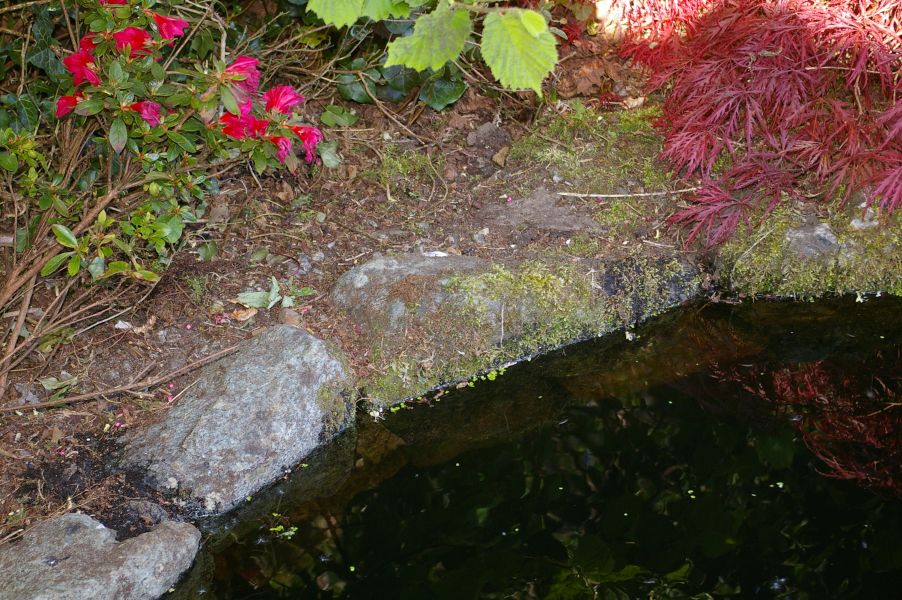 Last edited: 09 May 2017 17:55:21