Forum home
›
Wildlife gardening
Esmeralda update
Peter531
Posts: 3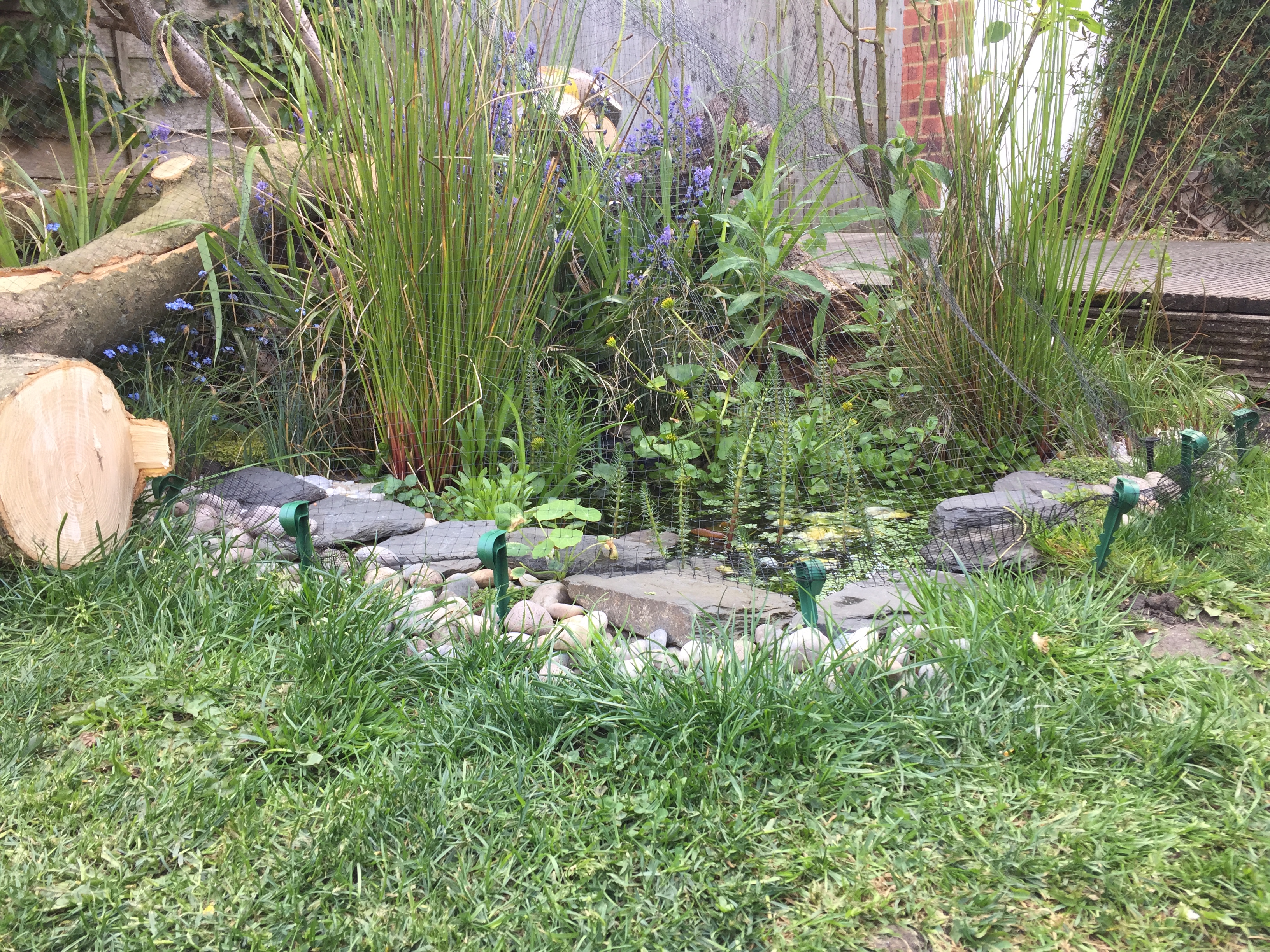 We wanted to share an update regarding the frog who spent the winter under our House. Esmeralda, as she became known enjoyed hunting under the floor and occasional little treats from us until it got a bit warmer and she got a bit bigger. March time, we released her back with her frog pals. 
We have carefully put together a little corner of our tiny garden with all the things frogs will love. We have a log pile with lots of places to hide and for insects to grow. We carefully built little platforms for them to sit on and to hide amongst the reeds. 
We were rewarded with a large amount of frog spawn so it looks like we have got something right. 
We we hope you like it and welcome any suggestions.