Forum home
›
Plants
ID Please?
This plant escaped my notice until last autumn when it had grown to a noticeable size in a patch where the only other plants were nectaroscordium.

Thought at first it must be an allium of some kind but decided not as I had never noticed any flower.  Then I thought maybe some giant chive - but has no smell and when you chop the leaves, they chop and look like chives - but no smell or no taste. So third guess is some kind of grass - but at the base the stalks are as hard as bamboo and look a bit like how bamboo forms with the creamy papery envelope over the green of the stem.

It looked big so I dug it up and planted it in this tub a month ago.  I don't much like it - and I want to use the tub for something a bit showy for summer.  However, if it's one of those 'things' which might errupt into a flower after a few years or something is likely to change- then I would keep it just to see it.

Can somebody tell me what this is or if there is something I ought to be doing about its condition or something to make it perform in some way that I'm unaware of?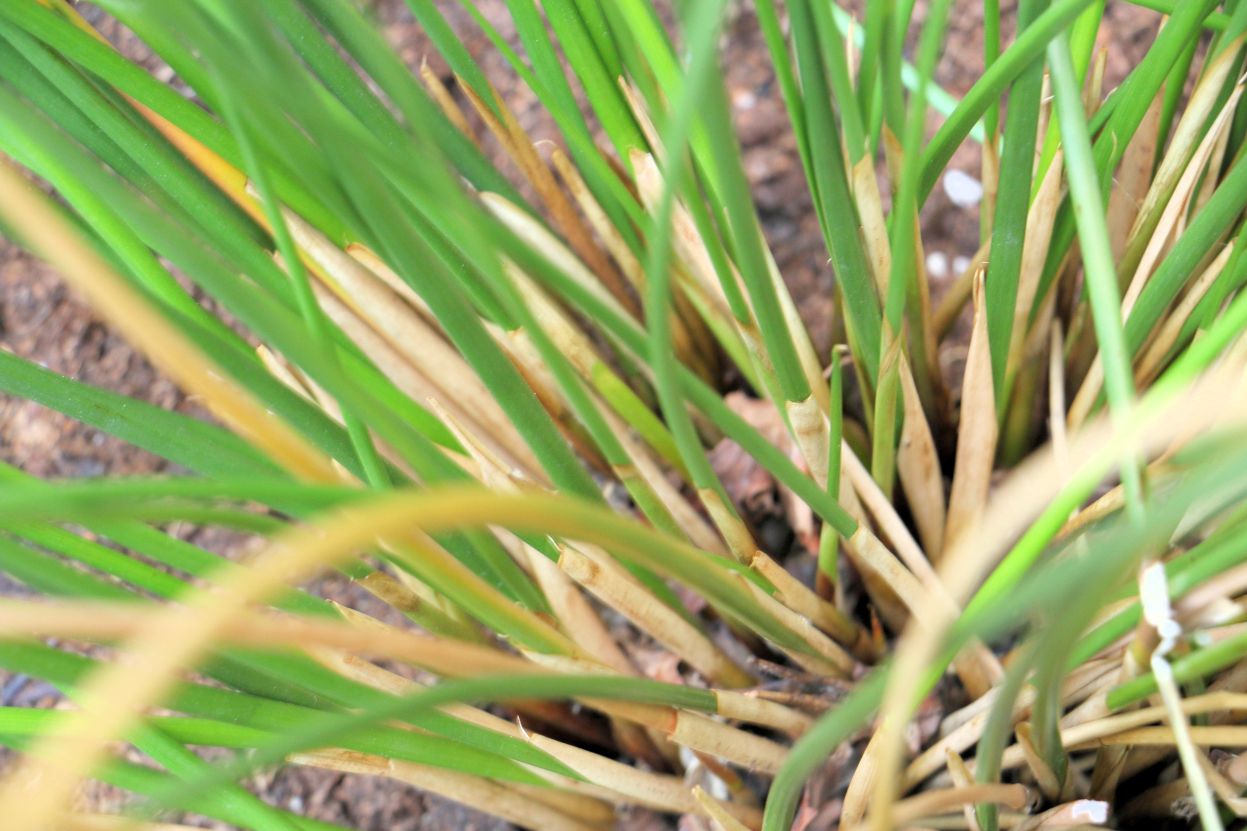 Last edited: 03 May 2017 10:45:02