Forum home
›
Garden design
grass free garden conversion(Work in progress)
Phillip55
Posts: 21
Finally given up on moss fighting and dug up the lawn. Of course the heavens had to open up spectacularly while doing it......
Picked up some stone cheaply on ebay to put in a few feature stone beds...
Next job, make some nice borders and paths using remainder of stones and made up some wooden planter boxes...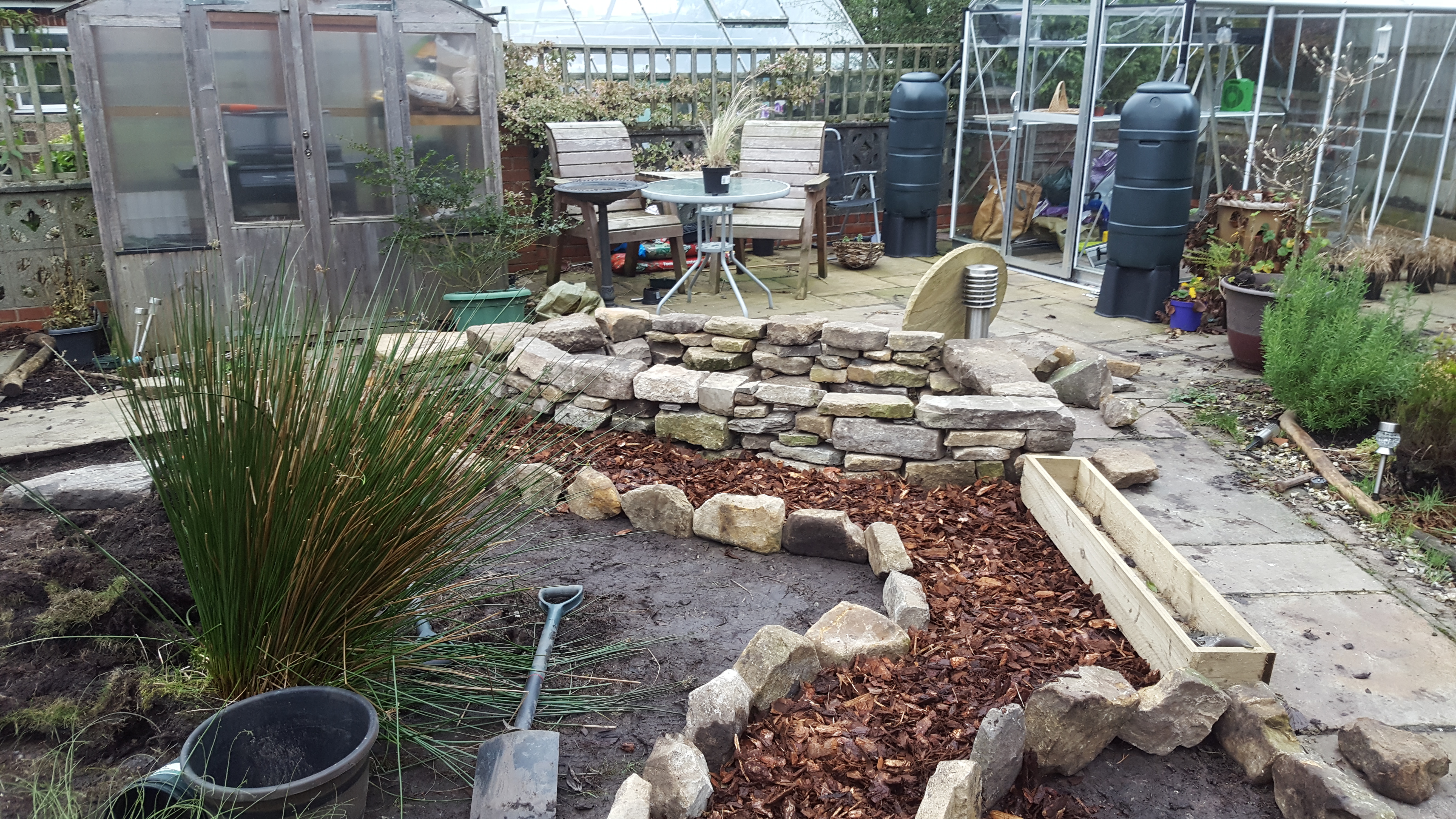 Added some bark chippings to brighten up the paths.....
Installed paths to side borders with willow sticks and bark
Added a nice seating area with chippings to rest and admire my handywork.....those stones are heavy!!
added a spot for feature pot and a clothes drying area. Many thanks to platters slate of haslingdon for the many bags of free waste slate chippings...amazing the amount of free or next to free items if you look hard enough.
 Added a central border, herb planting area and wooden raised veggy bed. Made up a few pergolas for the ouside paths for my climbing roses...
Burnt out 6 masonary bits fixing these in place....what the hell is indian stone made from!!!
Next step, order the compost to fill everything up.
 now for the donkey work! Wheelbarrow 4 one tonne bags of compost from front to back /groan
<img clas