Forum home
›
Plants
Some October blooms.
Autumn may be creeping in but some plants aren't quite ready to give up yet! 
Some of the roses, admittedly not looking 100%, still doing not too bad a job of providing a few nice blooms this late in the year.
Rosa Darcey Bussell and Salvia Kate Glen.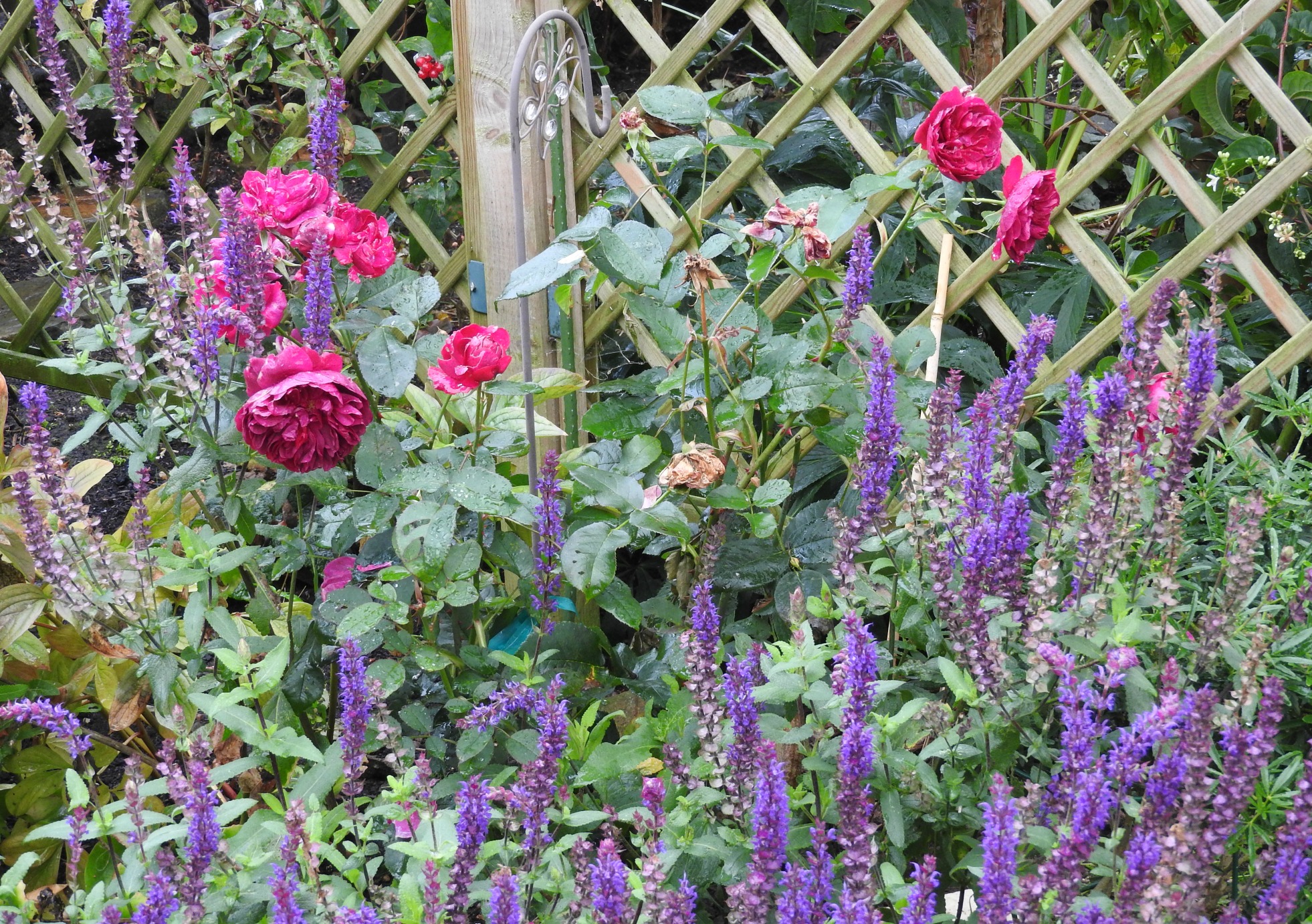 My favourite rose R. The Lark Ascending.  Just a pity it has no scent or any that I can detect that is. 
My favourite scented rose.  R. Lady Emma Hamilton
R. Fighting Temeraire.  As much as I love the blooms on this rose, the stems are very weak and don't hold them well.
A bit worse for wear after the rain.  R. Lady of Shalott
R. Port Sunlight complete with dirty face! 
The autumn colouring of Darmera peltata compliments the Persicaria flowers
The late flowering Aconitum carmichaelii
Salvia Amistad, Anemone Ruffled Swan and Salvia Love and Wishes.
More S. Amistad in the front garden with Rudbeckia and S. Royal Bumble.  I've forgotten to take cutting from Royal Bumble.  I think I may be too late!?
The only remaining Heuchera in my garden.  I have lost in excess of 20 plants through vine weevil in years past. Heuchera Binoche seems to be resistant.  Maybe I've jinxed it now!  It's thrown up yet more blooms.
Autumn would be incomplete without Berries.  I particularly like the colour of those produced by Sorbus Autumn Spire. A smashing tree for the small garden btw!
Lastly come Cyclamen hederifolium beneath the Acer which is just about to take on the most vibrant red autumn colour.
I haven't shared many pictures from my garden with you all yet.  I hope you like today's selection.