Forum home
›
Plants
Tiny seedlings identities
Hi there
It's a long shot, I realise these could be literally anything but does anyone recognise these tiny seedlings in my flower bed?They are all concentrated in one area. I can't figure it out - around them are only growing dahlias, roses and calendulas.
The funny thing is,
They don't look dissimilar to these temperamental primula seeds I sowed in a pot weeks ago which seem to emerge then flop over, emerge then flop over...but they are quite far away from the flower bed. Could some of them have escaped and gone into the ground?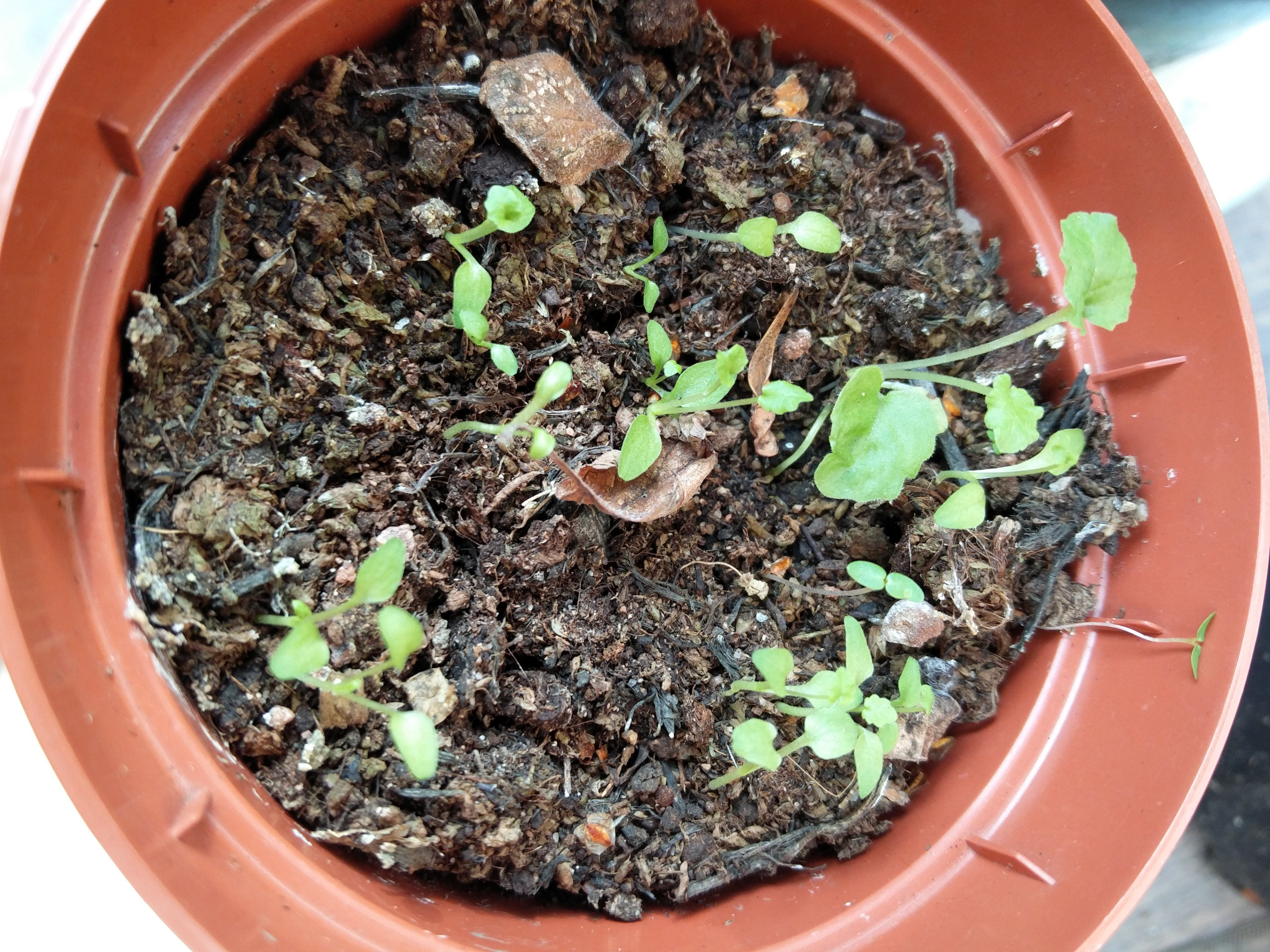 Or is it just something else, a weed perhaps that I just need to rake over? Thing is it doesn't look like any other weed seedlings I've seen over the course of the summer...
Thanks in advance.
Last edited: 09 September 2016 14:08:26