Forum home
›
Problem solving
Eucalyptus leaf damage
Downs Gardener
Posts: 7
2 weeks ago we planted a (10-foot) eucalyptus debeuzevilliei. tree in sandy, free-draining soil. We followed the nursery's instructions to the letter - mulched well, and put on a fish blood and bone feed - and have watered copiously every day, but within a week of planting we noticed damage to some of the  leaves - a sort of 'splitting':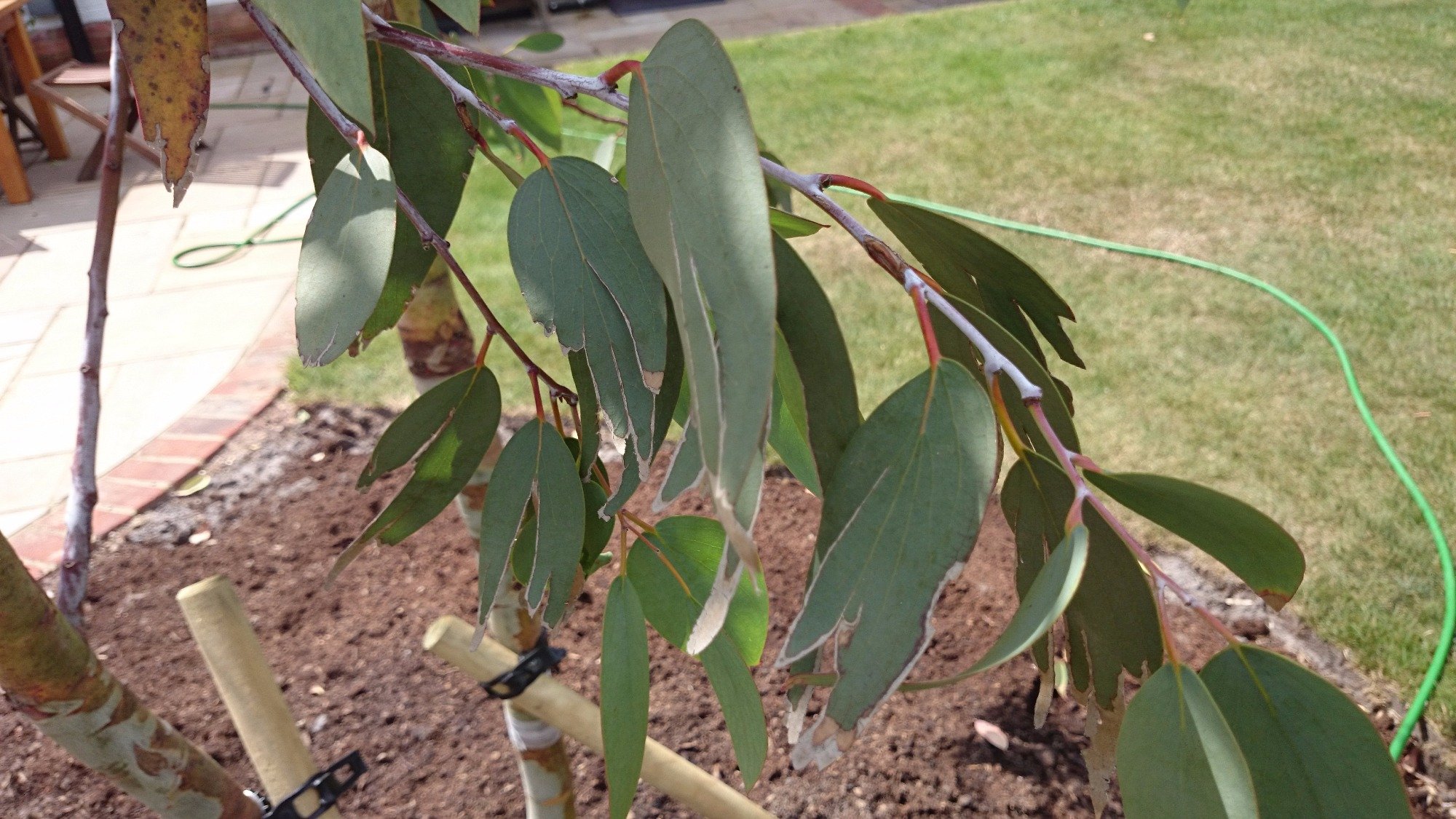 Then, a good proportion of the leaves, both damaged and undamaged, turned pink, then brown, and after a downpour and some wind last night, about 150 of them have dropped off. A third or so of the remaining leaves are either 'split' or pinky brown (or both) and will presumably go the same way eventually.
Can anybody suggest what's happening and how we can stop the rot? Are we watering too much? Too little? What is the right amount?! Is the tree doomed?! (Apart from initially telling us that the 'splitting' was probably due to wind damage, the nursery aren't rushing to talk further to us about it).
Any advice appreciated!
DG