Forum home
›
Garden design
So, this is the result of my weeding but...
green.stuart
Posts: 16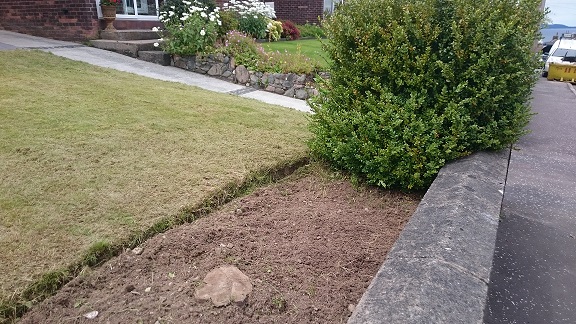 I really need some advice on what to do next.
I was thinking of putting down some kind of edging and adding
shrubs and flowers but I have some questions...
1. There are three cut down tree stumps in the border and I
wonder if I can just add topsoil and plant whilst ignoring the
stumps?
2. Do I need to get every single weed from the border before I
plant anything as there are still some grass in the soil as you
can see from the pictures?
3. Should I mulch the whole area with newspaper until next
spring?
I would really appreciate any ideas of what I can do with this border as it is my first attempt at gardening and I would prefer something which would be low maintenance as I don't have a lot of time currently.
Regards