Forum home
›
The potting shed
WHAT HAPPENED TO THE EDIT FACILITY PART TWO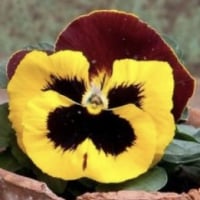 pansyface
PEAK DISTRICT Derbyshire
Posts: 21,206
I TRIED TO SEND NORA A MESSAGE TO EXPLAIN THE ANOMALIES IN THE EDITUNG BUT I COULDN'T FIND A BUTTON TO PRESS TO SEND THE MESSAGE ONCE I HAD COMPOSED IT.
SO I THOUGHT I WOULD REPLY ON THE OPEN FORUM AS A REPLY TO HER OFFER, AND EXPLAIN THAT MESSAGING DOESN'T WORK FOR ME EITHER. NOT THE FIRST TOME I HAVEN'T BEEN ABLE TO SEND NORA A MESSAGE. BUT LO AND BEHOLD I CAN'T EVEN ADD A POST TO THE THREAD NOW. SO I AM STARTING THIS ONE AS A WAY IF COMMUNICATING......
Apophthegm -  a big word for a small thought.