Forum home
›
Wildlife gardening
Insect Hotels in Austria (revisited)
WeaveyDavey
Posts: 575
The annual mid-summer visit to my favourite Austrian waterhole offered an opportunity to revisit the Ruming Mill (near Fuschl am See) 'insect hotel' and see just "who's at home" this summer...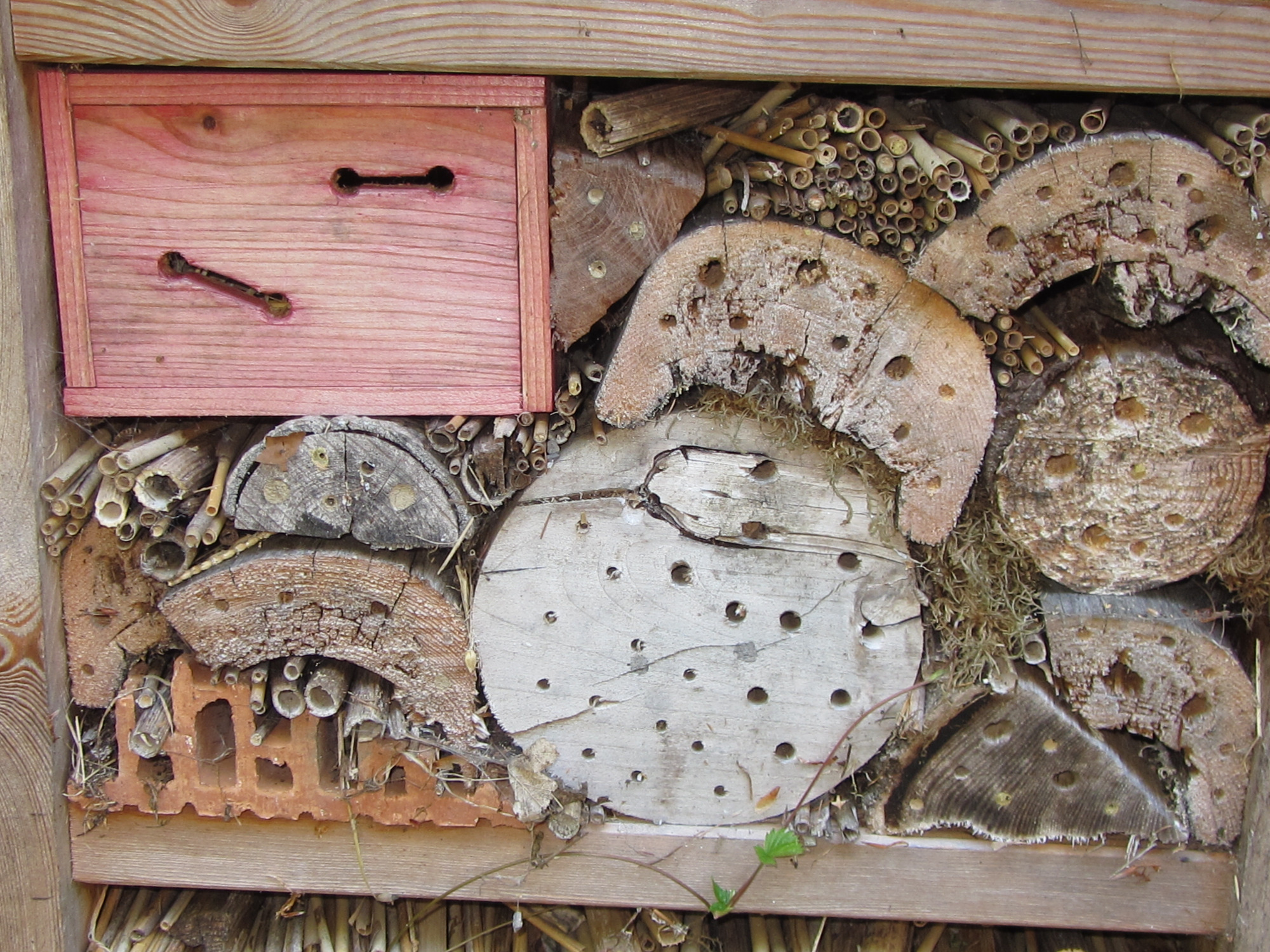 *The first frame is a 'ringer' that, frankly, is not what it's all about! - [the commercially inspired answer perhaps???].
The more traditional structure has various cells/ compartments that seem to be dominated by several lone Mason Bee cells  (partially & fully waxed in). Spiders and earwigs find a home in the corners, nooks & crannies. The ants' nest seen last year (June 2015) has now 'moved on' - pehaps they didn't get on with their close neighbours??!!