Forum home
›
Garden design
New flowerbed ideas
Dew_drops_in_the_hostas
Posts: 295
As predicted in my hello thread, it seems my garden is going to be losing some more lawn!  I'm stuck on the sofa with a throat infection and cat sleeping on my head (really, she curls up on my the pillow and spreads out until she's balancing on my head), and my mind is drifting off to a new garden project. 
I am thinking of putting a flowerbed down the left hand side of the garden: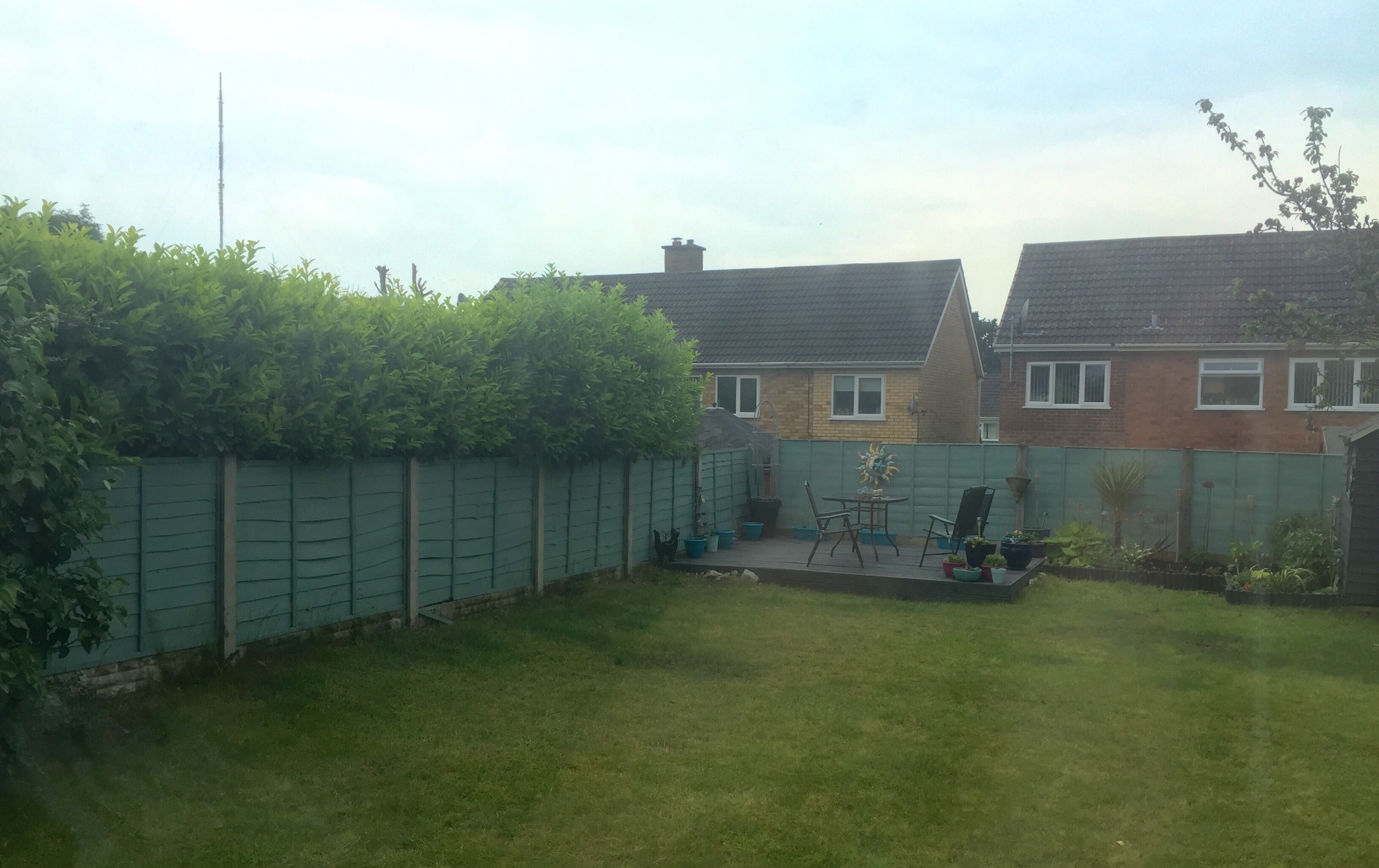 You can see the decking and back flower bed. On the other side we have this (excuse the mess, the wheelie bin is full!)
I'd like to plant something up that gives colour throughout the year, maybe some lupine, hebes, hardy geraniums....but to be honest I'm a bit clueless! It should be sandy soil beneath the grass, and it gets sun most of the day- probably morning until 6pm. 
Does anyone have any suggestions? 
Thank you!
Oh, and here's the cat currently balancing on my pillow (a rescue cat who refuses to go outside, but loves watching what goes on through the windows and patio doors....keeping all our birds safe!)