Forum home
›
Garden design
New lawn?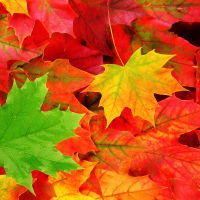 Jesse2501
Posts: 148
im nearly afraid to ask this question, as I think I know the answer. Builders have just relayed my patio after the previous owner had left it in poor repair. However, after over a week and a half of leaving the lawn, the creeping buttercup and the clover have completely taken over. Drainage is a huge issue around our area and my front and back lawns suffer from poor drainage . I try to keep on top of it by scarifying regularly but as the back lawn has been left for close to a fortnight the lawn looks in serious state. 
The builder has suggested running a curbing around the small lawn about a foot high. Then putting in a drainage pipe at the bottom of the lawn, covered in stones and then soil to help drainage, deturfing  the lawn , filling in with a ton of screened soil to level of the sloping lawn, and reseeding. 
He reckons it would solve lots of things. Levelling the lawn off, improving drainage and putting a nice border around the lawn to stop the speading of the grass over the curbs. 
All in all, cost wise he claims it's a small job but would make a difference. Just ton of soil. Some edging and some labour. 
Advice please.  I know the lawn looks in a terrible state but is it at the point of reseeding?
And is this a good time to plant a new lawn? 
Please be be aware that I'm very aware the lawn looks horrendous, and as any gardener would be, I'm quite frustrated already. Honest opinions greatly appreciated. 
Ive included a picture of my front lawn to show how they both normally look, when kept short and tidy. 
Last edited: 08 June 2016 22:02:41