Forum home
›
The potting shed
ANYBODY WANT TO KNOW ABOUT BONE MARROW CANCER?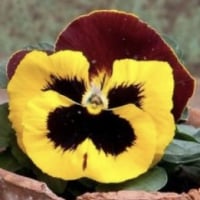 pansyface
PEAK DISTRICT Derbyshire
Posts: 21,207
I WAS DIAGNOSED JUST A FEW DAYS BEFORE THE FORUM ALTERED. BONE MARROW CANCER COMES IN DIFFERENT FORMS. CHANCES OF GETTING MINE ARE LESS THAN WINNING THE LOTTO. WHAT A SHAME I DIDN'T CHOOSE THE OTHER OPTION.
SO YOUR BONE MARROW MAKES TOO MUCH BLOOD AND THERE IS NOWHERE FOR IT TO GO EXCEPT INTO YOUR VEINS SO YOUR BLOOD GETS THICKER AND YOU END UP HAVING A STROKE OR A HEART ATTACK THAT WIPES YOU OUT, IF YOU ARE LUCKY. OR THEY DISCOVER IT AND TELL YOU THAT, OH JOY, INSTEAD OF THAT YOU CAN GO ON CHEMOTHERAPY TABLETS EVERY DAY FOR AS LONG AS YOU CAN BE BOTHERED TO GO ON.
BURIED DEEP WITHIN THIS MESSAGE IS A VERY HUMBLE AND HEARTFELT THANKS TO EVERYONE WHO HELD THEIR BREATH FOR AS LONG AS THEY COULD TO SHOW THAT THEY SYMPATHISED WITH MY BANNING. AND A REQUEST THAT THE MODERATORS MAN UP AND TELL ME EXACTLY WHAT I DID WRONG SO THAT OTHERS MAY AVOID MY FATE. SILENCE IS GOLDEN BUT NOT WHEN IT IS A CONTINUED FORM OF PUNISHMENT.
IF I AM PERMANENTLY EXCLUDED I SHALL NOT BE SURPRISED. BUT I WILL NEVER VOLUNTARILY LEAVE  THE FORUM WITHOUT LETTING YOU KNOW. IF I JUST DISAPPEAR ONE DAY IT WILL BE BECAUSE I HAVE BEEN ERASED.
Apophthegm -  a big word for a small thought.