Forum home
›
The potting shed
Don't you just love freebies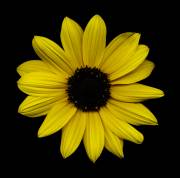 Disponded
Posts: 43
As the title says, don't you just love it when you get some freebies.
I managed to rescue these beauties yesterday from a site that was going to get a patio built on top of them. The builders where going to flatten them so I grabbed some boxes and a shovel and re-homed them.
I don't know what variety of Aquilegia it is, or exactly what variety of Lilies they are, other than Turks Cap. A surprise awaits in a few weeks time.
Now quarantined in pots incase of any nasty surprises hidden in the soil.