Forum home
›
The potting shed
Tesco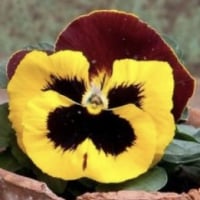 pansyface
Posts: 22,735
Just went for a walk on this beautiful sunny day. Deep in the Derbyshire dales we passed a couple out for a walk. They were rather taciturn, which proved to be unfortunate for them. Ten minutes further on we found a set of car keys. Nobody else about. Only a Tesco tag with a barcode and an 0800 number saying that if these keys were found phone this number. No mobile signal around these parts so got home and phoned Buxton police. They said that we would have to phone Tesco and ask them to give the owner our number and address. Police can't ask Tesco for the owner's name and number apparently. So OH phoned Tesco. Explained to the woman at the other end that Buxton police wanted us to give Tesco our number and for Tesco to contact the owner of the keys so that we could post them on or hand them over. No way. Tesco refused to even contemplate the idea. No way could they put a note on their customer's records to say that Buxton police have the name and phone number of the person who found their keys. Against data protection. B*ll***s. OH asked what the point of the 0800 number and little message on the tag was all about. No answer. Can't help. No way. Goodbye. So if anybody out there has lost a set of Hyundai car keys today half way along Ravensdale, you know where they are. Thanks Tesco, you are such a nice, helpful company. Not.
Apophthegm -  a big word for a small thought.
If you live in Derbyshire, as I do.