Forum home
›
Plants
Honeysuckle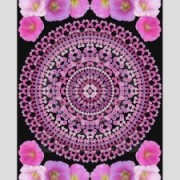 hollie hock
Posts: 3,291
These are photos of the honeysuckle that is growing through my neighbours conifers. Its got pale lemon flowers and smells gorgeous.
The first pic is over the outhouses
This is a stem that I'm thinking of cutting off and circling in a pot with the bottom of the shoots slightly under the soil. Cover with a polythene bag?
Or could I use these green tips like penstenom cuttings?
It looks really healthy so good cutting material, thanks for any info