Forum home
›
Garden design
New fence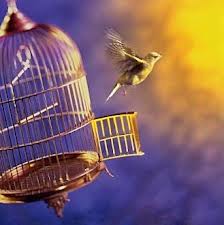 Lou12
Posts: 1,149
Well the neighbour's fence has finally all blown over mostly onto my beds and he has failed to come out out and remove it from on top of my plants. I have bitten my tongue for the sake of neighbourly relations.
However he has "kindly allowed" us to take this opportunity to prune back all his overgrown shrubs that have pushed the old rotten fence over and dig up his bindweed and ground elder for him and erect a new fence which is not going to be cheap.
I finally got sick of it and just thought we'd bite the bullet and get a new fence up and hang the cost even if it's not our fence.
The poor retired lady at the end of his garden is at her wits end as there has been no fence there for over a year and she has no way of keeping her dog in now, she has had to resort to hedging plants  to keep her privacy.
I shall be "pruning" the darned shrubs to the ground. It will be worth it though, by Thursday this week we will have a lovely tall new fence and our privacy back and we will be able to really plan new improved beds for summer.