Forum home
›
Garden design
Extending a bed from 1m to ...more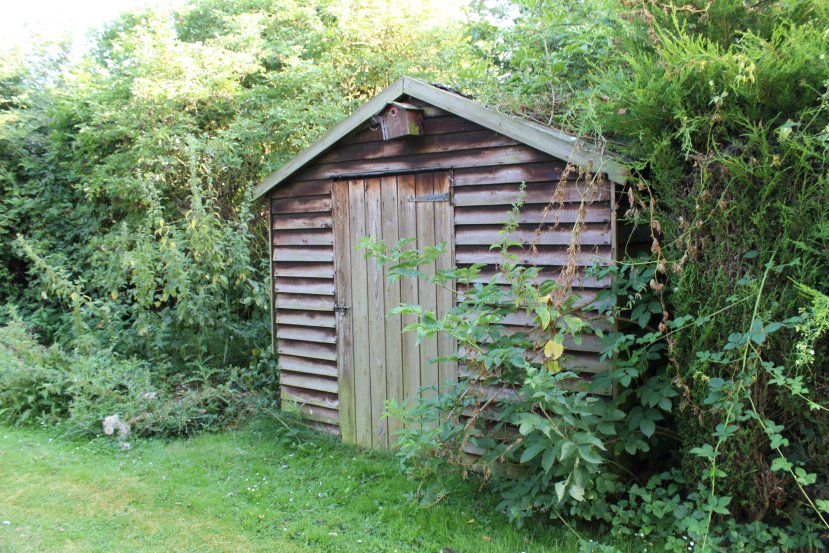 Cloggie
Posts: 1,457
Down one side of the garden is a strip of border, 1m deep next to a fence.  It is currently filled with scrappy bits of low-medium height perennials between a mahonia and a Camellia.
About 2 - 2.5 metres away from the fence, in the lawn is a crabapple tree growing out of a very poor lawn - due to shade and being bombarded with slimy crabapples in the autumn!
Whilst I've been digging in this area, I've noticed that it has a hard pan in places about a spade'ish deep.  I know there's a soakaway in this area so I'm guessing that could also explain the dip in the lawn in this area.
I want to deepen the bed away from the fence to about 2 - 2.5m, I thought I'd bring it wavily round the crabapple and plant some fill in shade loving shrubs at the back, along with some clematis that I've already put in and move the smaller stuff to the front and middle where they'll catch some sunshine.
I had a brainwave today, instead of cutting the shape, removing the grass and digging it over, why don't I buy in a load of topsoil and just dump it on top since this area is lower than the surrounding garden and has this hard pan issue in places?
Anyone ever tried this cheat and did it work out for you?
Thanks,
TT