Forum home
›
The potting shed
WHO LEFT THIS ON OUR PATH?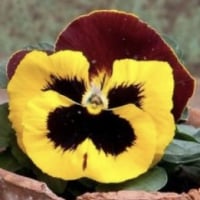 pansyface
PEAK DISTRICT Derbyshire
Posts: 21,262
 I put the geum flower there to give you an idea of the size of this horror. Our garden is not accessible to neighbours' dogs. Nobody in our household is admitting to having left it.
It is black and oily and appears to be full of small grey hairs. It doesn't look like the usual badger offerings and if it's a fox it is a Charles Atlas of a fox.
Any ideas?

Apophthegm -  a big word for a small thought.