Forum home
›
The potting shed
The last of the Bordeaux mixture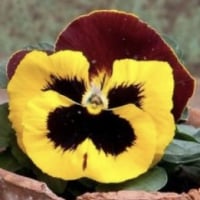 pansyface
PEAK DISTRICT Derbyshire
Posts: 21,268
Just used the last of the Bordeaux mixture on the apple trees. We live in the canker capital of the UK, I think, and several of my trees get it at the drop of a hat, but it's going to be illegal to use Bordeaux mixture to combat it as of next month.
Bordeaux mixture has been used for generations of gardeners, who have all lived to tell the tale. It's not poisonous to bees either. OK, if you happen to have an aquarium strapped to the branches of your Granny Smith's then the fish will feel the effects.
But explain this to me. How come the governments of the world are happy to let us inhale nicotine by the tonne but we are deemed too thick to avoid inhaling Bordeaux mixture?
Apophthegm -  a big word for a small thought.