Forum home
›
The potting shed
BBC -entertainment or education?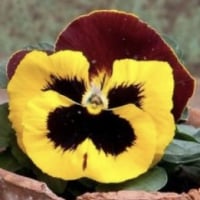 pansyface
PEAK DISTRICT Derbyshire
Posts: 21,267
In the days of Lord Reith (bless 'is soul) the BBC's goals appeared to be to educate and inform as well as to entertain.
It is no secret that currently the entertainment part has got a few steps ahead of the other two.
Here I admit that I never watch Gardeners' World as I can't bear the presenters' various affectations, accents, gurnings, speech impediments and so on. They have me rifling through the drinks cabinet after two minutes. But with regard to such programmes as Gardeners' World, does anybody think that education and information could be brought to the fore? For example, a five minute programme on "Garden insect of the Week", showing its various stages of development for identification (such as the ladybird and lacewing) and a brief description of what it does in the great scheme of things in nature. And NO CLOSEUPS OF THE PRESENTER'S LEFT NOSTRIL, EAR OR ELBOW. Just a small snippet of unadulterated information for thought provocation and knowledge.
Apophthegm -  a big word for a small thought.