Forum home
›
Problem solving
Growing Under Plastic Sheeting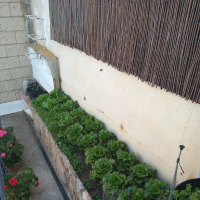 Andrew Kenneth
Posts: 265
Hello,
In December I prepared various beds, weeding manuring etc... then, I sheeted them up with black 1000 micron visqueen.
Today when I pulled back the sheeting there was a carpet of fine weeds happily growing underneath the sheeting.
I presumed black sheeting would surpress them but that has not happened.
Why is this?
Any help appreciated
Andrew