Forum home
›
Plants
When to prune Arabis alpina "snowcap"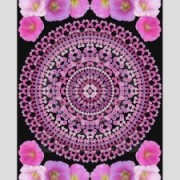 hollie hock
Posts: 3,344
✭
Hi everyone, bought a few of these a while ago. Had flowers last Spring and it has survived the winter but has gone rather empty in the middle. It's flowering well now and has grown a lot. There some growth in the middle but not much. I really like this plant, evergreen over the winter and a quick grower.
I saw on GW a few weeks ago, one solution is to dig up and split. In my eyes it doesn't look like a plant that lends itself to that type of treatment.
I'm just wondering if this plant needs some pruning after it flowers, a bit like Aubriettas.
Thanks for any information.