Forum home
›
Plants
Honeysuckle - Grow It Thick And Bushy on Wires Only??
Could I grow honeysuckle being supported by wires only?
Quick diagram, hopefully this will help explain it better:
Diagram explanation: Honeysuckle (or another vine) growing along 3 or 4 wires attached from a fence going diagonally across to the side of a shed about 3 meters away from where the plant would be placed into the ground. Shed is about 1 ft away from the fence. Want it to be about 60 cm worth of bushiness going across for the 3 metres! 
:This is the vine I'm thinking about but any suggestions would be appreciated. The idea is for privacy screening but also to have a beautiful vine (or number of different vines) in the garden.
Lornicera Haliana
Would be buying from here: 
http://www.amazon.co.uk/gp/product/B00F96ULRM
Video of Vine!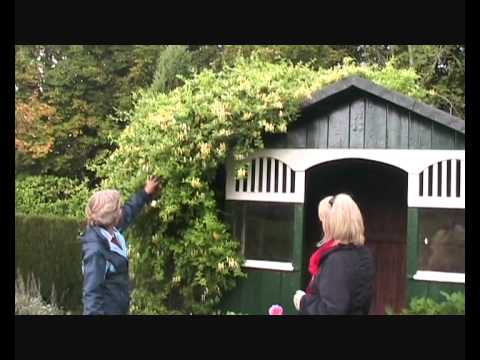 https://www.youtube.com/watch?v=dIO3Fj-dRlI
Any suggestions or comments appreciated.