Forum home
›
Plants
Can anyone tell me what these are?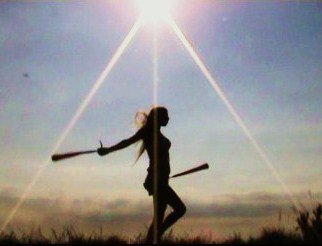 Mel Mcbride
Posts: 112
I had one these grow last year on the stem above ground, people suggested its a spud that got exposed to the sun. But see... I'm not convinced. This year I left them on a little longer and they are sprouting leaves.. something that spuds do not do until you put them underground. 
They are growing off a plant that is essentially dead, barely attached to its own root ball. They are growing out of the nodes (?) where the leaves were growing out from the stem, before they died and fell off.
The plant has been 'stressed' because I've been taking out spuds here and there from the soil - you know how you can stress a female to get feminised seeds from other plants -- or maybe you don't.. but you can do that trust me! I'm wondering if this is a reaction to stress. (??)
They are NOT true potato seed, I have those already, these are nothing like that. I just can't fully believe they are spuds. Any ideas?