Forum home
›
Problem solving
Me runners are shrivelled!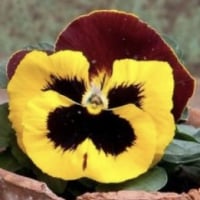 pansyface
Posts: 21,898
Last year I had almost zero pollination success with red-flowered and red and white-flowered runner beans so this year I tried white ones called Moonlight. They have been tremendously successful with almost every flower being pollinated. Nice stringless beans too.
But the last lot of flowers, although set, have resulted in these weird little jobs. it can't be lack of water as it has been raining nearly every day since April and on the few dry days I've given them a can of tap water.
What is wrong this time?

Apophthegm -  a big word for a small thought.
If you live in Derbyshire, as I do.