Forum home
›
Plants
Weed or Ground Cover?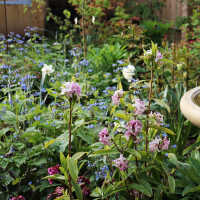 NGLittleSeedlings
Posts: 725
Hello!
I was just wondering if somebody could help identify the plant in the centre of the following photo. I can't work out if it is a weed or a type of ground cover plant? It's low growing and seems quite compact, you can also see that some leaves have red tinges.
Apologies for another plant ID question!
Thanks in advance.