Forum home
›
Fruit & veg
Corriander (Wilting) ?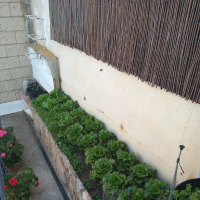 Andrew Kenneth
Posts: 244
Can anyone tell me why, my coriander has started to wilt?
Sowed 10/15 days ago and kept on a window sill, watered as required and, is in full light.
Also, I have other pots on the window sill and, I notice that the compost has a film of white mold on the surface... why is this?
Thanks