Forum home
›
Problem solving
Help me stop my new lawn from going patchy and brown
jimbobuk
Posts: 9
hi,
i laid a fresh and lovely looking lawn a year and a half ago after great effort digging up the old one and trying to prepare the soil. It's on quite a steep slope and so initial sprinkling took a long time to get everything nice and watered so the lawn would take.. 
The lawn looked amazing for this first season but ever since then it's just gotten worse and worse, with brown patches coming in in the centre of the lawn.. I rake it and they just get barer and barer. I use feed to try and bring back the green but this just seems to promote vigorous growth which looks green until it's cut and then it looks patchy and brown again.
Pics included hopefully show the state its starting to get into in places. The edges of the lawn I can appreciate as i didn't manage to lay the lawn that well in parts there and i presume the path isn't helping, or the exposed edges on other sides.. but the large strip in the centre just baffles me.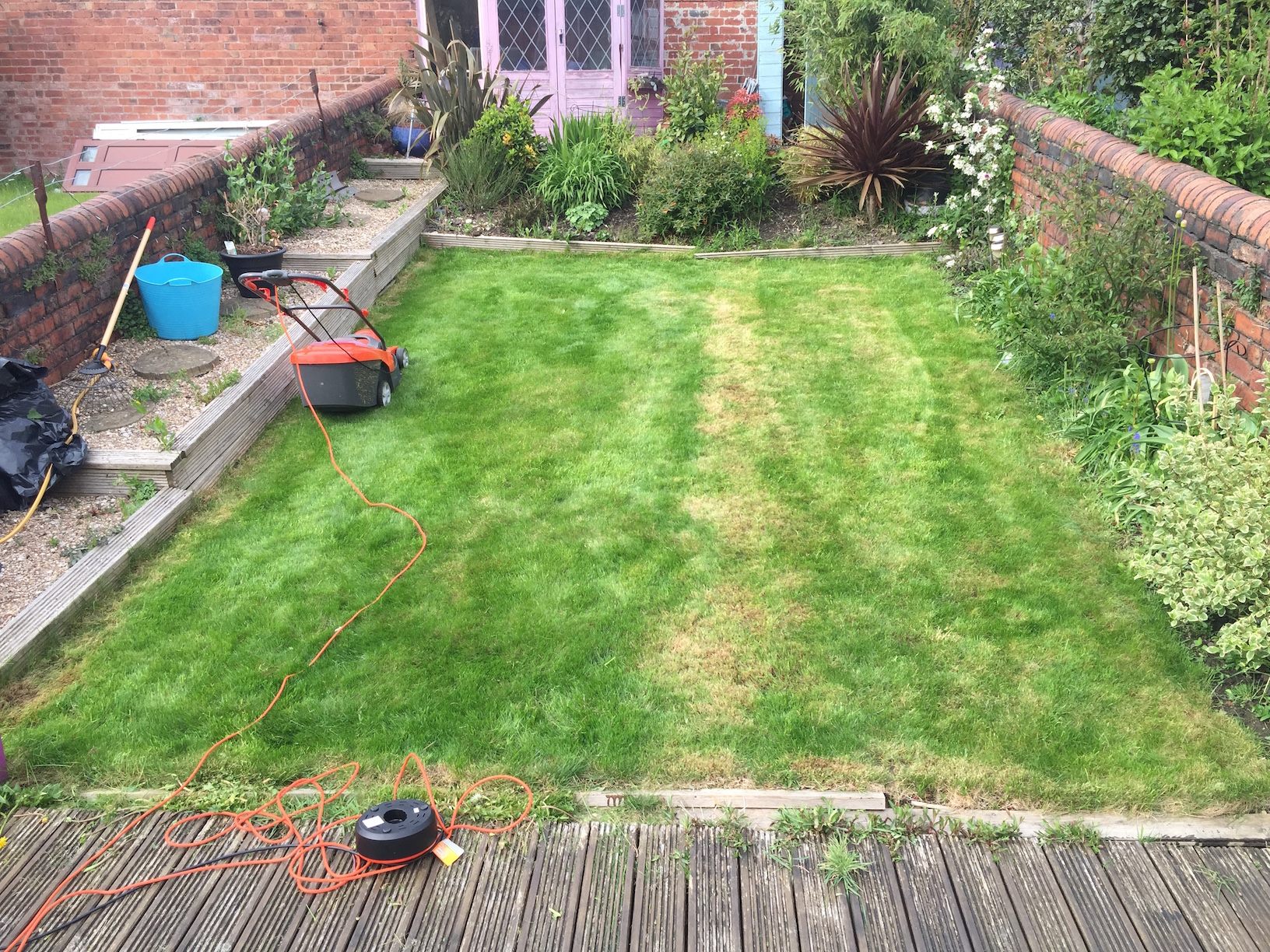 I presume the slope doesnt help and perhaps the ground underneath the brown bits isn't draining as well as other bits.. I am at a loss as to what to try next. I've got some feed and seed but I don't know whether the patches are bad enough to warrant that or whether it's a good idea.
Any tips would be really appreciated!