Forum home
›
Garden design
New Gardener . . . New House . . . What would you plant?
lakerhater
Posts: 7
Hello,

I have recently moved into a quaint (aka needs a lot of work) home in the Los Angeles area.  I have little gardening experience.  The exterior of the home was not taken of and I have stripped out a lot of dying/dead plants and have essentially a blank canvas in which to work with.  I find myself going to the nursery but I get scared to pull the trigger on purchases having  little experience in this world.  So I am asking for help.  What would you plant in these areas?

Front door:


I tore out some grotesque shrub and have hidden the dirt with planters.  I could leave the planters or remove them.  The soil here is very compact, theres not a lot of area and there are pipes and such not that far underneath the soil.  
Front door to the right: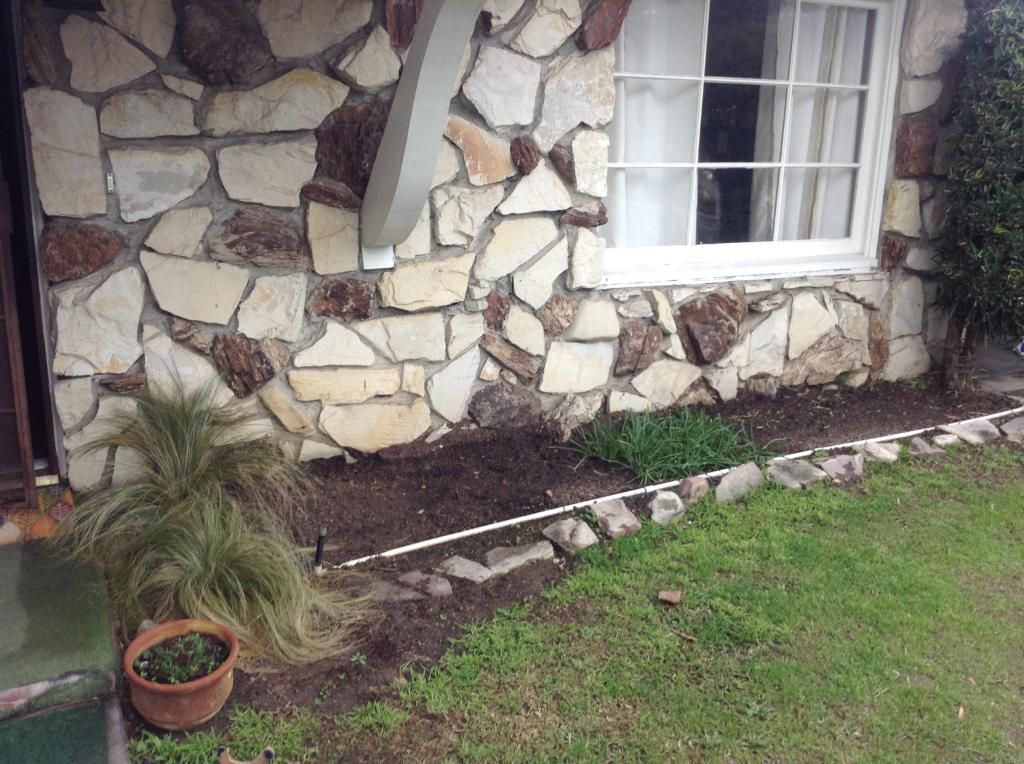 I put in that mexican feather grass and planted roughly 300 bulbs throughout the bed (which you can see sprouting a little).  I have room to plant a small amount next to the feather grass.  
Front of house:
There were two shrubs like the one on the left in the planter.  I ripped both of them out.  The shrub I left wass the smallest of the three.  The planter that is attached to the house is not that wide (1 ft) and not that deep (1 ftish).  There's a trellis which you could grow something up.  I could also rip out the two remaining shrub things.  I have no idea what to plant here.
Side of the house:
I built this above ground planter and planted about 500 bulbs in it.  I was thinking of waiting until they bloom and then planting annuals around the flowers once they bloom.
Back of the house:
I ripped out what was in this area.  Its like 1.5 feet wide, not real deep.  I don't know what to plant back here and have toyed with possibly doing a vegatable garden although I have never maintained one.  That shrub thing to the right of the area I may pull out too or may just leave it.  I don't really like it but it wasn't quite as bad as some of the other stuff that I took out.  
Thanks for reading and any help is greatly appreciated.  I will post after photos as well.