Forum home
›
Plants
Snap dragons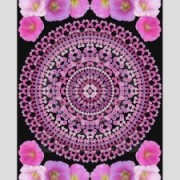 hollie hock
Posts: 3,346
✭
I grew loads of snapdragons from seed this year and they have been one of the star performers of my garden, the bumble bees loved them.
I know that most people grow them as annuals but on the packet they are described as half hardy perennials. There has been a few frosts here already but they haven't died and some are still flowering.The others are still looking really green and bushy
Should I cut them down or leave them to their own devices?
On a similar note- the Bowels Mauve wall flowers are still in flower, should I cut the flower stems off?
Thanks