Forum home
›
Problem solving
who? what?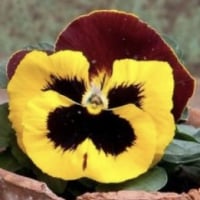 pansyface
Posts: 21,938
Can anyone tell me the name of this chap? Latin, common or vulgar, I don't mind.
He's a slow mover, which is always a bad sign in my book.
I have an awful lot of them this year and I 'd like to know what name to put into my midnight incantations to get them to move on, over or out.

Apophthegm -  a big word for a small thought.
If you live in Derbyshire, as I do.