Forum home
›
Garden design
Replan for my North facing garden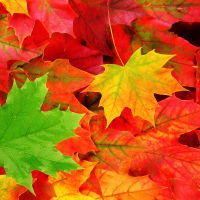 Jesse2501
Posts: 152
a few years into my new property and I need to rethink my north facing garden.
like a lot of amateur gardeners I planted what I wanted, not what suited into my north facing garden.
now I'm trying to put in some shrubs and plants that will provide some interest and not die away.
the garden gets the afternoon sun from 2pm into the evening.( as it moves around the house) The soil is very shallow though as we live near the mountains so it's rocky after about a foot or so of soil. 
I'm planting
winter hellebores
camellia shrubs
hydrangae paniculata
hydrangea lacecaps
mahonia
im wondering can I get away with a floribundas rose, Im keen on rhapsody in blue. (Good for pollinators I believe)
i currently have: Mexican orange blossom
viburnum Daviiii,  pieris, Californian lilac, and osmanthus.
id really love a nice rose but is afternoon / evening sun enough? I also wanted a carpet rose but the local centre says I'd get loads of leaves but no flower in a north facing garden. 
Any thoughs or additions to my list?