Forum home
›
Plants
Potato Growing Kit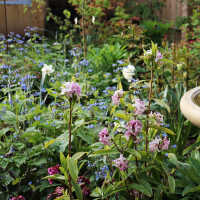 NGLittleSeedlings
Posts: 725
Hello!
I ordered the Potato Growing Kit which was advertised in the Jan GW Mag and it arrived today.
Inside it contains 5 Seed Potatoes of the Charlotte Variety along with some 8 Litre Bags to grow them in and some other bits and pieces.
This will be the first time I have grown potatoes and I went for the kit as I live in a rented house with a small garden, so I thought the fact they could be grown in bags on a patio area was a great idea. Anyway I shall stop waffling and get to the point.

Do I need to do anything to the Seed Potatoes before planting? All it says in the instructions is that they can be planted in the bags from mid feb or now in a frost free GH. I wanted to ask as I have heard about Chitting but it doesn't mention this in the instructions? Thanks for any help given!