Forum home
›
Wildlife gardening
Ideas for a modular 'Vertical Garden' ?
Tanglefoot Twitch
Posts: 40
This year I intend on replacing the dilapidated "Waney" paper thin fence panels with some old scaffold boards (treated obviously) which should last indefinitely. Which got me thinking; these sturdy boards would support having things attached to them to grow smaller plants up the fence, e.g. those wall mounted storage bins you see in workshops: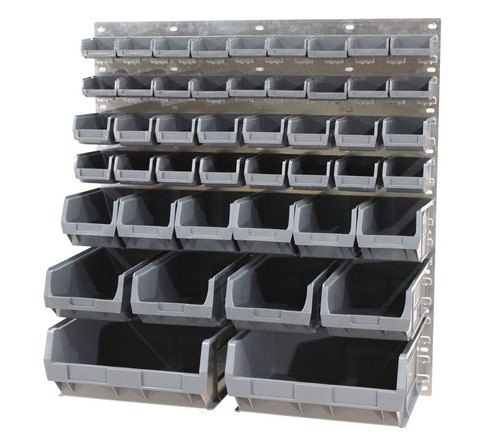 Though possibly they might be a bit shallow. You'd have to cut the back plate up to spread it out a bit, but I like the idea of being able to plant stuff up then hang it from the fence.
Anyone tried anything similar, or are there more suitable containers available?