Forum home
›
Garden design
Front garden From scratch
El_Chaffinch
Posts: 16
I've recently been rennovating a friends garden, would love to get some feedback.
We've sourced materials as cheaply as possible, and settled on a design that's both achievable and desired by the garden owner.
I've taken these photo's and will write what I was doing: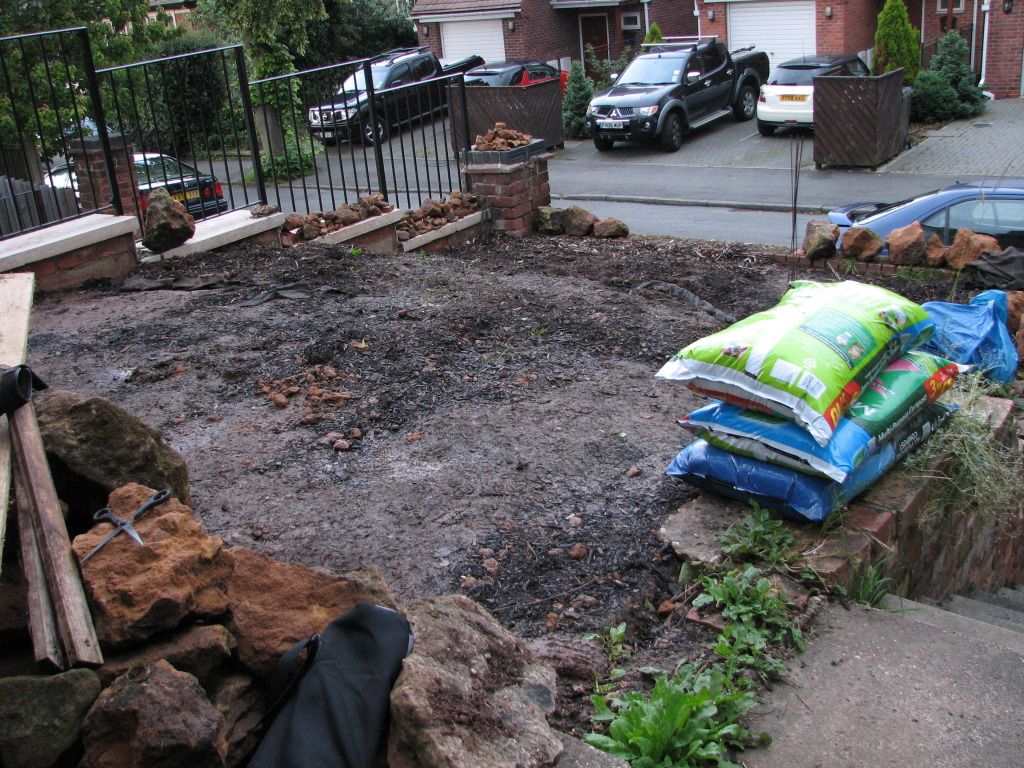 The onriginal garden
Essentially what you see is how the garden started, with a low rockery wall where you see the dip. The whole garden is layered in bark chip, weed supressent matting, and heavy clay soil.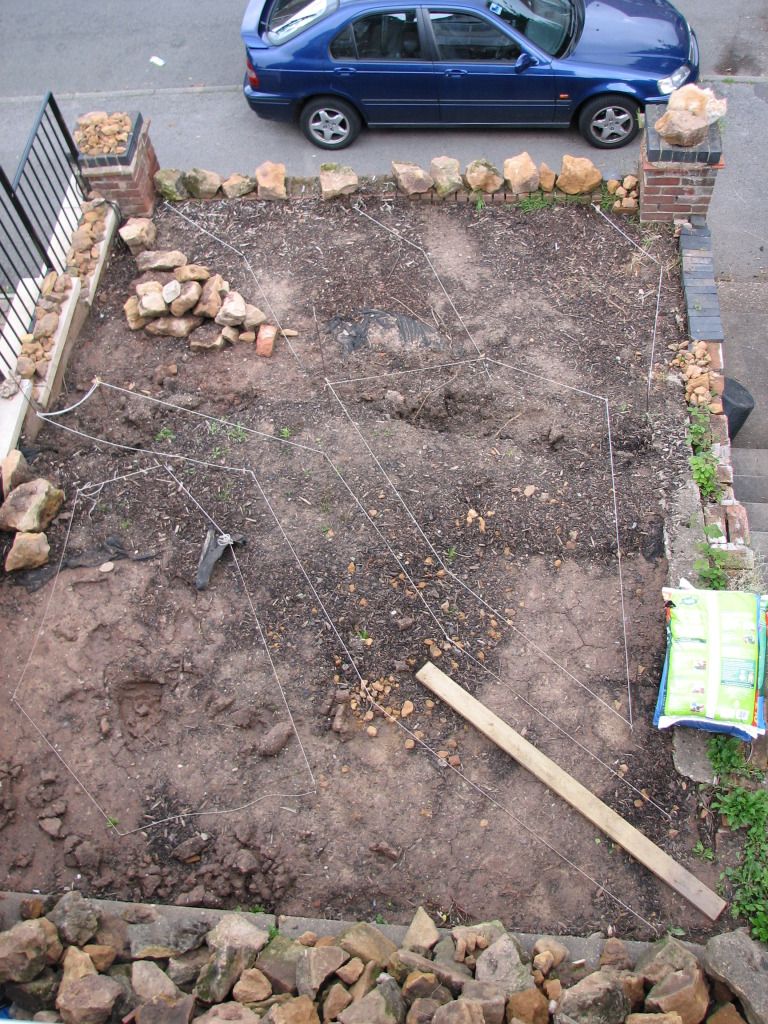 The design
After deciding on a practical and desirable design I drew it out with string and stakes. This helped me gauge the amount of earth works required. The bottom left is a pond, middle right is a seating area, and the lines represent new rockery walls, running through the middle of pond and seating is a walk way.