Forum home
›
Garden design
My new project. Where do I start!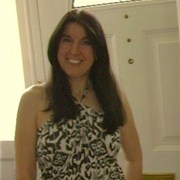 Miss Becks
Posts: 3,468
Well, Jess is distraught as I have just dismantled her outdoor playhouse so I can do something with this area, but what??
It is mainly slabs, but next to the fence is mainly dirt/rubble/weeds.
Has anyone any ideas what I can put up this area (obviously after a good tidy up and top soil added to the border bit) as it only receives sun until about 1-2pm at the moment, then it's just shade.
I would love to concrete over the lot and build a dividing wall between grass and patio, but not possible at the moment.
Any patio pictures of raised beds/containers would be most welcome for inspiration.
Thankyou.
Becks. x