Forum home
›
Garden design
Landscaping my garden
chicken chaser
Posts: 147
Hi all, I've thrown more than the first spade into the garden to start my project, but after knocking down a couple of walls, breaking up a rotten deck and sorting a new shed, I'm coming back to the actual design I want my garden to be.
My garden is west facing, 50ft long and 40ft wide. Looking out from the rear of the property, there is an extension garden room which takes up approx 12x12ft to one side of the garden and on the opposite side, is a detached garage which takes up a bit more on the other. It leaves me with a space between extension and garage before opening out onto the full width.
The sub soils are heavy clay, but at some point there has been a half decent gardener who has created some beds with decent topsoil which is approx 6 inches deep. 
Tomorrow i'm having a shed installed into the top left hand corner of the garden, 10x6 which will begin the transformation. Below are a few photos of what the garden is currently looking like:
Getting the fences done: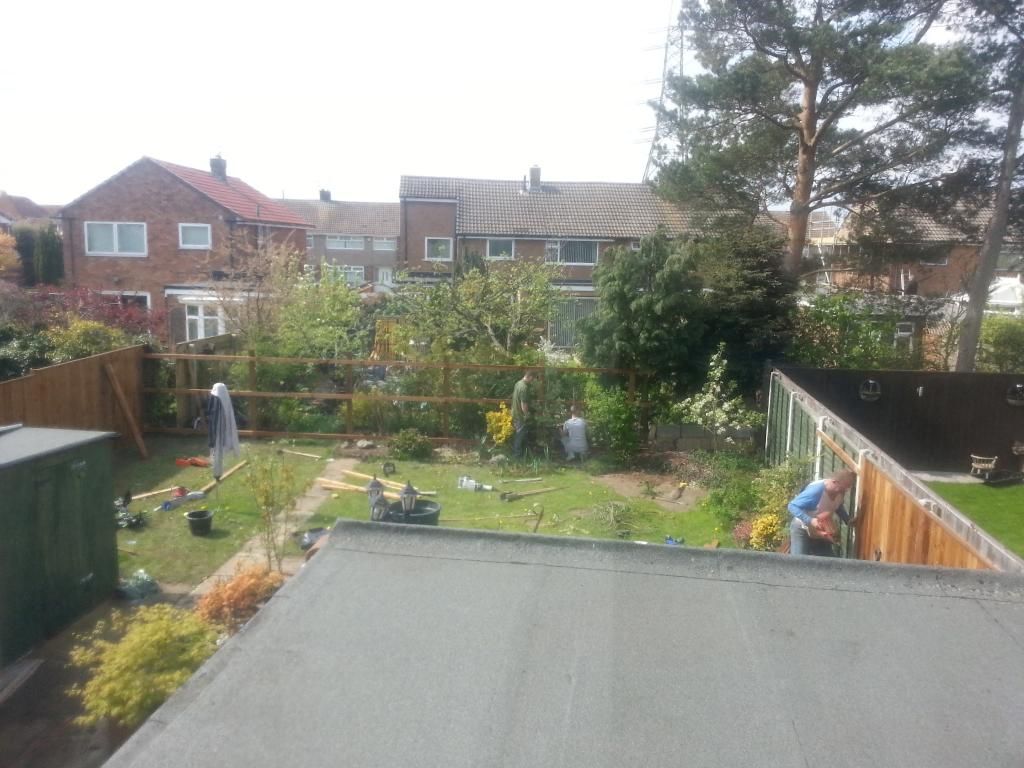 awkward little space: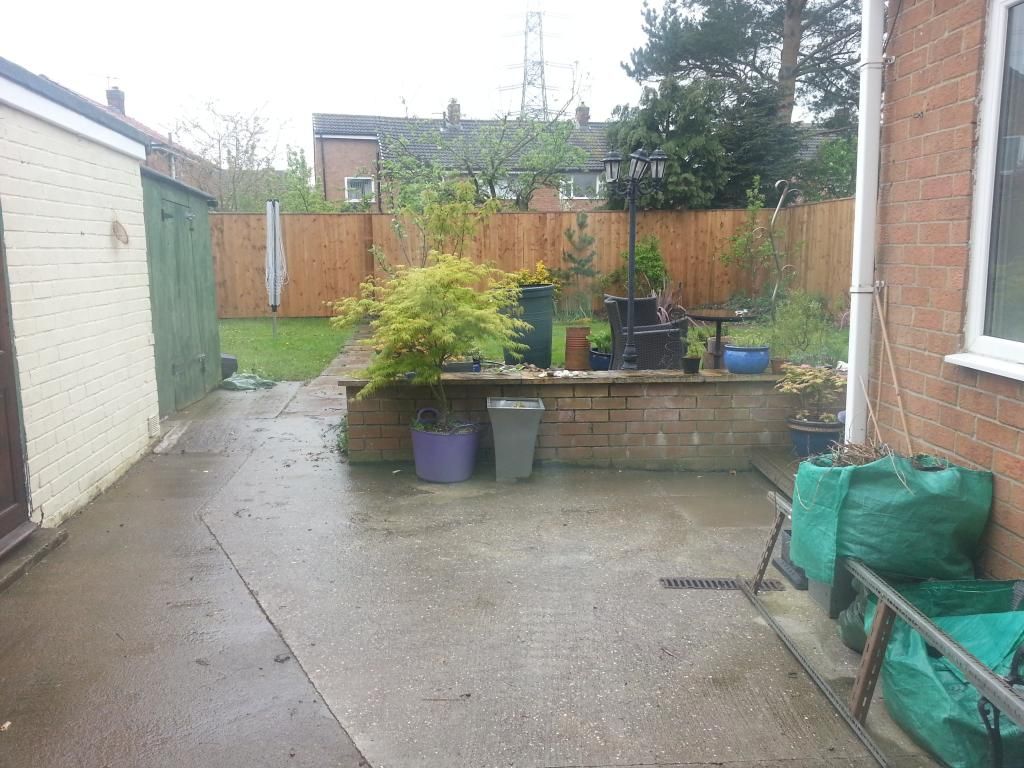 old patio & deck: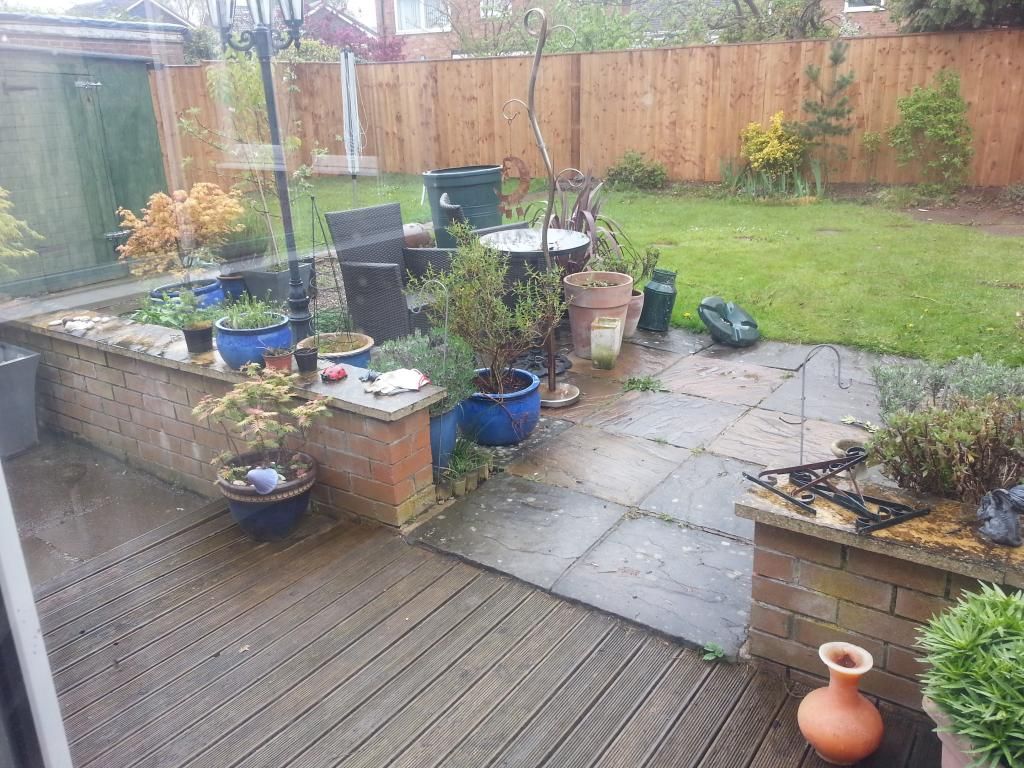 view from the top of the garden (gap between grass is where the old flags were pulled up to make the shed base)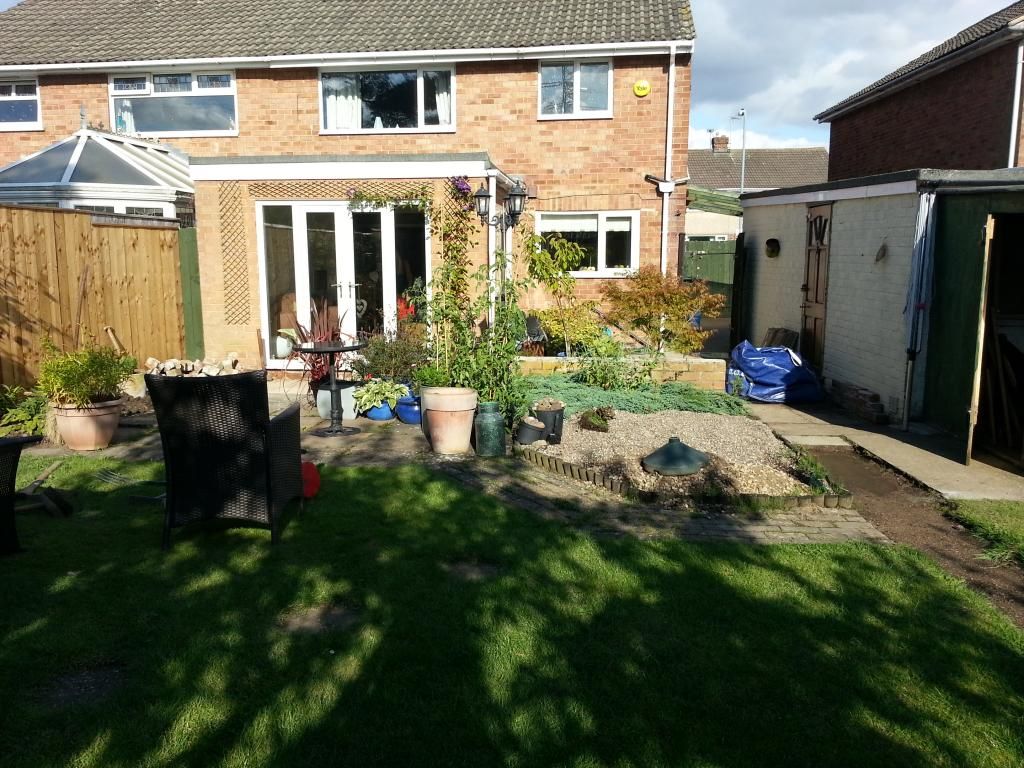 I'll be pulling this lean to shed down once the new one is installed: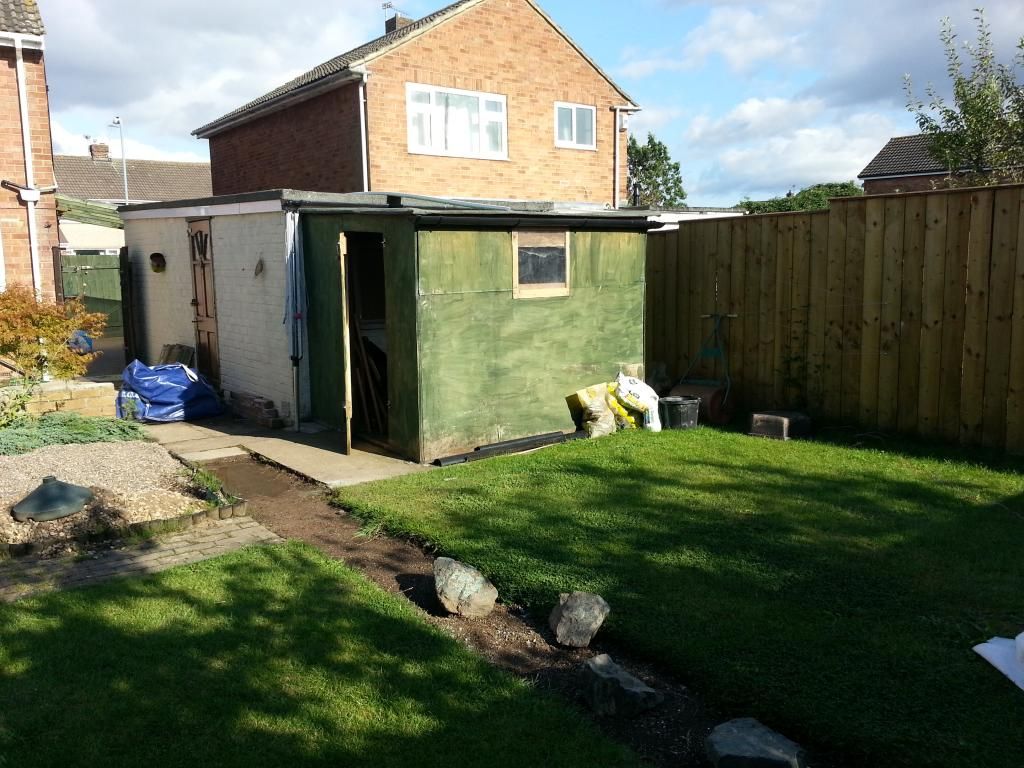 Shed base in: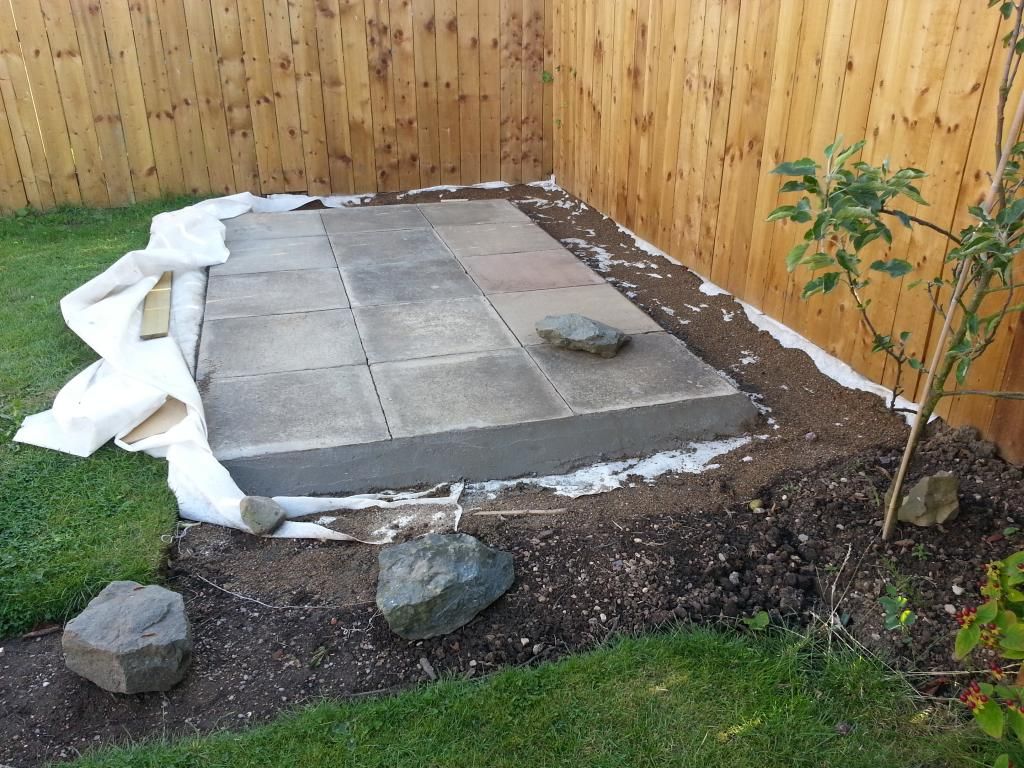 Wall gone!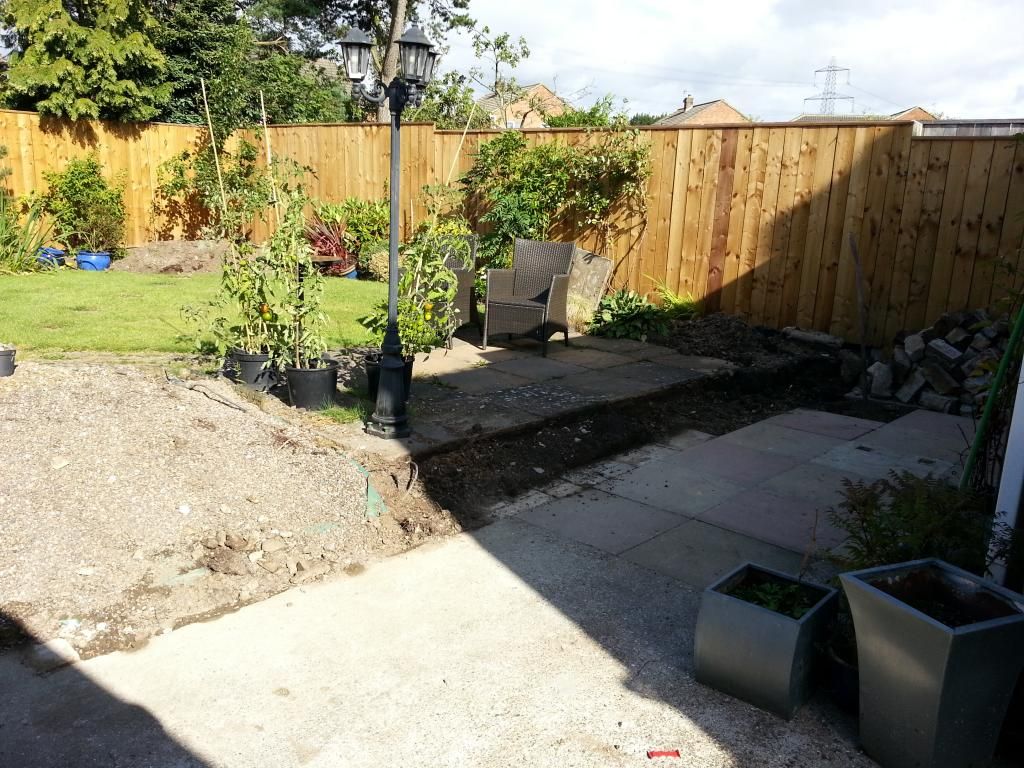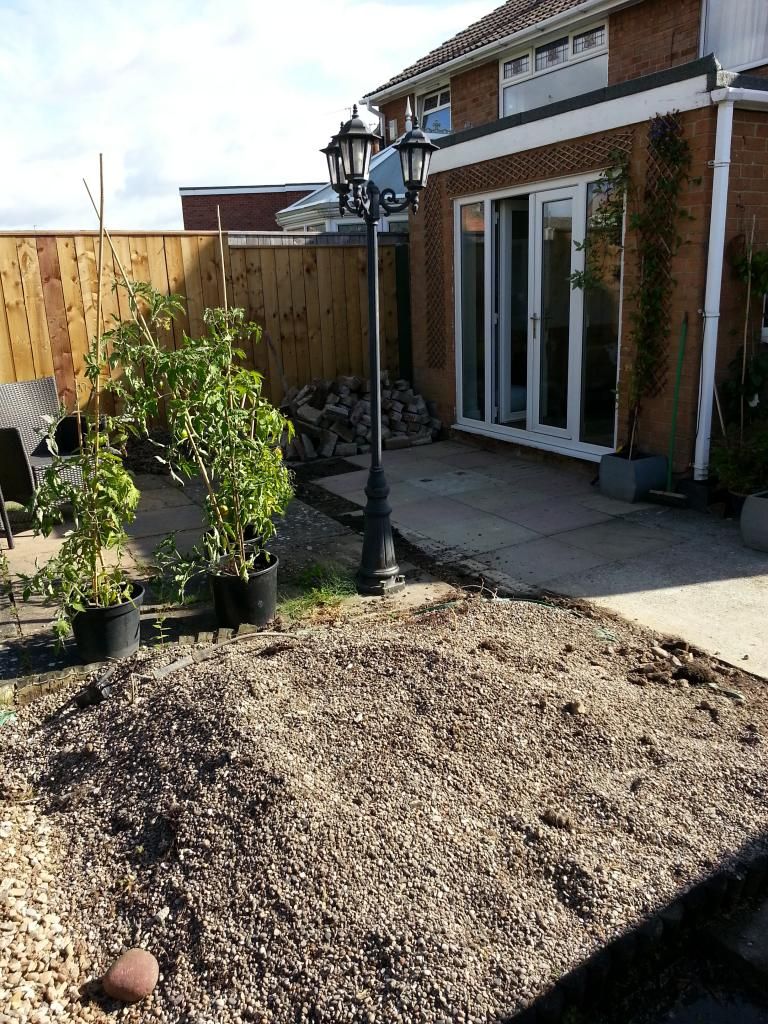 My plan is to install a deck the width of the extension from the french doors about 15-16 foot into the garden, and quite fancy a raised planter running the length of it against the fence for privacy. 
I was going to re-cycle the rivened slabs on the higher patio between the garage and extension with gravel amongst and then at some point there will be a union between the gravel, grass and deck but i'm not sure how yet. 
I like the idea of borders having flow and a slight shape to them, however if I was going with sharp lines of a deck and possible sleeper planters around, I'm worried that combining the two might just look a bit confused? The plan doesnt really show that, but it was only a basic drawing to show the sort of idea i was starting with. 
My better half also wants a water feature beside the deck (one of those drilled stones) but again, I just can't really think of an idea which would look good around it. 
I'm having a bit of a creative block at the moment, when I've got a garden which is starting to resemble the Somme. 
All comments and ideas greatly received, constructive criticism also welcomed!