Forum home
›
Plants
Cuttings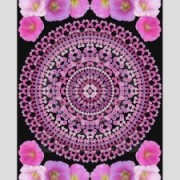 hollie hock
Posts: 3,295
Hello,
Spent the best part of the day taking cuttings

I'm having a go at Bowles Mauve, penstenmons, lavender and some fuschias.
Thought I'd try out a new way so I've cover the potted up cuttings with a bag to retain mositure. So far so good as none of them have wilted yet.Also found my pot of rooting hormone half way through as well which is a bonus!
How long should I leave the bag over them? Is it just to maintain moisture when you cut and pot them on? Do I wait to see new growth/roots and then remove?
Thanks for any info